New Music Monday: Latto & Glorilla, Metro Boomin, A$AP Rocky & Takeoff, And Babyface Ray & Lil Durk Start Your Week With A Fresh Batch Of New Tunes
Tune in every Monday to catch songs you need to add to your rotation.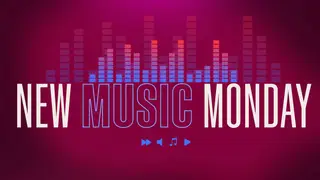 It's hard keeping up with all the new music released each week. Just when you've fallen in love with a certain song, album or artist, something else drops. It's a fun time to be a music fan, sure, but also tricky.
Rest easy though, as BET has you covered with out weekly New Music Mondays post, featuring some of the latest artists, sounds and trends in Hip Hop, R&B, Afrobeat, House and more. We present an eclectic mix of established
You'll find a familiar (and not-so-familiar) array of artists and emerging music. So, without further ado, here are ten new records that you should kick off your week with — led by Latto & Gorilla, Metro Boomin, A$AP Rocky & Takeoff, and Babyface Ray & Lil Durk.
It was a big week for music releases with perhaps the biggest being Latto's new single "FTCU", featuring GloRilla. The song, spelled out as "F**k the club up" is an ode to Glo's native Memphis and legendary Three 6 Mafia's original version of "Tear Da Club Up," which was originally on the group's debut 1995 album Mystic Stylez. The video for the new single has the duo in a club throwing money and quite literally wreaking havoc there. Definitely a well-played remake of a M-Town classic.
Metro Boomin dropped his star-studded new album HEROES & VILLAINS on Friday (December 2), which featured guest appearances by Future, Don Toliver, Travis Scott, John Legend, 21 Savage, Young Thug, The Weeknd, and more. But perhaps one of the more notable songs is "Feel The Fiyaaaah", which features A$AP Rocky and a verse from the now-deceased Takeoff. The track serves as the first posthumous release since the Migos rapper's tragic passing last month and is titled after its infectious "Feel The Fire" sample, bringing a soulful spirit into it.
Detroit and Chicago also linked on Babyface Ray's song "Wonderful Wayne & Jackie Boy", which features Lil Durk. The track is from Ray's Friday-released new album MOB. The 18-track release is now available via Wavy Gang and EMPIRE.
Additionally, Lucky Daye, BIA & Snakehips, IDK, and iyla & Benny The Butcher also released new songs and videos. See our list below:
Latto feat. GloRilla and Gangsta Boo
Metro Boomin feat. A$AP Rocky and Takeoff
Babyface Ray feat. Lil Durk
iyla feat. Benny The Butcher