LAPD Identify A Suspect in PnB Rock's Murder
Freddie Lee Trone is still at large and considered to be armed and dangerous.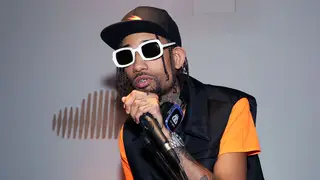 A suspect has been identified in the murder of PnB Rock.
According to TMZ, the Los Angeles Police Department (LAPD) has named Freddie Lee Trone as the rapper's killer. The announcement came on  Wednesday, and authorities shared that the man was not in police custody. He is believed to be "armed and dangerous."
Trone's photo has been released to the public, but the LAPD hasn't specified if he is the only suspect.
Last week, BET.com reported that police suspected that PnB's murder may have been an organized hit.
Since his Sept. 12 death, police have investigated various angles in the case, including going through all of the rapper's contacts and personal life to see if there were any possible connections.
It hasn't been determined if Trone was an associate of the 30-year-old emcee from Philadelphia.
The rap industry is still reeling from the effects of his death. Rapper A Boogie showed PnB love during his set at Rolling Loud NYC on September 25.