Jamie Foxx Receiving Physical Rehab In Chicago Following Medical Emergency
The new development comes after his daughter Corinne denied rumors his father wasn't recovering well.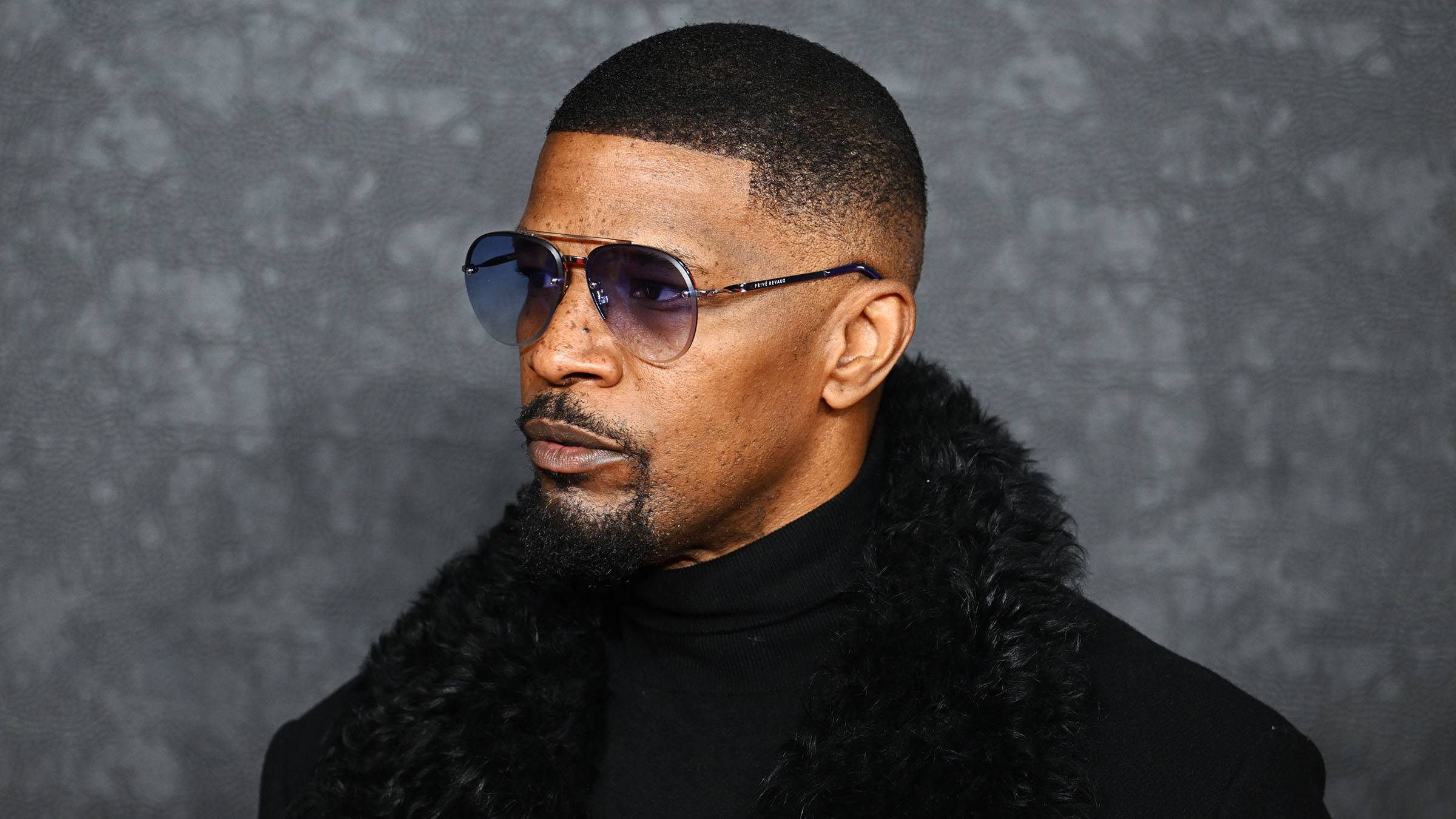 Jamie Foxx is currently undergoing physical rehab in Chicago after he was hospitalized with a health scare last month in Atlanta.
According to TMZ, the actor's daughters, Corinne Foxx and Anelise Bishop, visited their father in a medical facility where he's receiving continued care to assist with his recovery.
The nature of Foxx's medical emergency and current condition is still unknown. TMZ reports that the hospital facility where he's receiving treatment specializes in rehabilitation for those who have suffered spinal trauma, traumatic brain injury and strokes. He's been in the facility since late April.
This new development comes just days after Corinne provided an update about her father's medical condition while debunking the social media conspiracy theories floating around about the actor's health.
Taking to her Instagram Story May 12, Corinne captioned a screenshot of a post from a gossip blog writing speculating about the 55-year-old's condition, writing, "Update from the family: Sad to see how the media runs wild. My Dad has been out of the hospital for weeks, recuperating. In fact, he was playing pickleball yesterday! Thanks for everyone's prayers and support!"
She continued: "We have an exciting work announcement coming next week too!"
Last month, PEOPLE reported that Jamie Foxx was "steadily improving" after he suffered "a medical complication" earlier in the month.
Details remain scarce regarding Foxx's condition, but Corinne wrote in a post, "Luckily, due to quick action and great care," her father is "already on his way to recovery."
Foxx was filming his upcoming Netflix movie, Back in Action, in Atlanta when the incident occurred, and the set was ultimately "shut down." An unidentified source who spoke to the outlet claimed filming resumed the following day using a stand-in for Foxx.