Halloween 2021!: La La Anthony Hints At Sexy Costume She Might Wear This Year
The actress shares with BET.com exclusively the details of her costume leading up to her annual Halloween.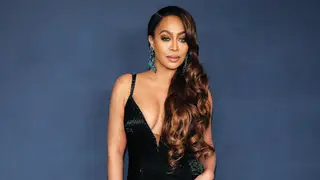 La La Anthony's annual Halloween party in Los Angeles always brings out some of Hollywood's finest for the ultimate turn up,and this year is no different.
As the in-demand actress is in the last stages of getting ready for the bash, she took a moment to tell BET.com exclusively what she has in store for her costume.
"I want something in the Mortal Kombat or Marvel universe," she says. "They are the coolest, sexiest costumes."
Without giving away too much, Anthony is excited to show off what's in store for the spooky event. One thing's for sure, the BMF star made it clear that the event is going to lit!
"My Halloween party is going to be popping! I love throwing a good Halloween party. Halloween is such a fun holiday," she shares.
Past costumes from the 39-year-old include Marvel's Silver Sable and Maleficent from Disney's Cinderella.