Meet Awkward Black Girl 's Issa Rae
The creator of the hit Web series says this is only the beginning.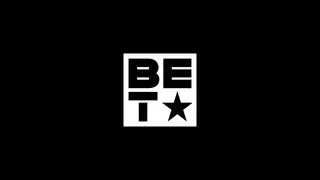 When Issa Rae met up with her producing partner, Tracy Oliver, in late June, she wasn't sure if she'd ever make another episode of her popular Web series The Mis-Adventures of Awkward Black Girl. After much procrastination and deliberation, the pair came up with a plan to sign up for the online fundraising site KickStarter. Issa, the show's 26-year-old writer, director and star, was only prepared to ask for $5,000 in the beginning. "We were thinking, 'people say they like the show but are they going to put their money where their mouth is?' Someone convinced us that we have a really strong fan base and that we should ask for more, to ask for what we needed and the people gave us above and beyond." Supporters helped raise $45,000 in 30 days.
Since its February premiere, Awkward Black Girl has received critical acclaim for its hilarious eight episodes from blogs like Huffington Post, Clutch and the Loop21. And it's no wonder. Watching protagonist "J," played by Issa Rae, navigate the hiccups of her everyday — like avoiding the nerdy co-worker she had drunken sex with at the holiday office party — you see glimpses of the wit, impeccable comedic timing and spot-on character development of some of Rae's favorite shows like Arrested Development, Seinfeld and Curb Your Enthusiasm. 
But her writing is a name that often goes unmentioned. The L.A. native says, "I wrote a screenplay in college because I was really influenced by Love and Basketball and Gina Prince Bythewood in general being a Black woman making her own feature film." While attending Stanford University, Rae wrote and directed several plays and even created her first Web series, a hilarious mock reality series called Dorm Diaries. There she met Tracy Oliver and the two decided to take time off school to take classes at the NY Film Academy in Los Angeles. Her father, whom she describes as traditional, wanted her to be a doctor or a lawyer but her mom, who once had dreams of being a director, told her to make a plan and go for it. She finished her courses, returned to school, graduated and headed to New York for a fellowship at the prestigious Public Theater. And that's when she came up with the idea for Awkward Black Girl.
"When I was in New York I didn't know anybody. I didn't have my comfort zone of friends. I was just thinking about how hard it was to meet people. And how just interacting with new people is so awkward. And I couldn't be the only one thinking these things and wouldn't it be funny to see these interactions played out on screen." But for two years she sat on the idea. Back in her native Los Angeles, while working at a non-profit, the show began to plague her, so Rae began calling in favors. Her friend from college would shoot, and her dad's office turned into a set location. After the first episode, people called her asking how they could be down. By episode five Oliver came on as a producer and brought cinematographer Shea William Vanderpoort and a few writers to assist. 
Seven episodes later, the show has nearly 20,000 Facebook fans and an average of 200,000 views on YouTube. And things just keep looking up for Rae. This past June, the 26-year old secured representation from UTA/3 Arts Entertainment and quit her day job. Armed with her Kickstarter funds and a dedicated team of actors and crew, it's only a matter of time before you see Rae's work on your favorite television network. But for now, catch up or tune in for episode nine, airing October 6 on awkwardblackgirl.com.

Be sure to also check out The F-word, Rae's hilarious mockumentary about her brother's rap group, The Fly Guys, as they try to make it in the music biz on issarae.com.
(Photo: Courtesy of Issa Rae)