Ferguson Mayor: There Isn't a Racial Divide in Ferguson
James Knowles denies there are racial problems in Ferguson.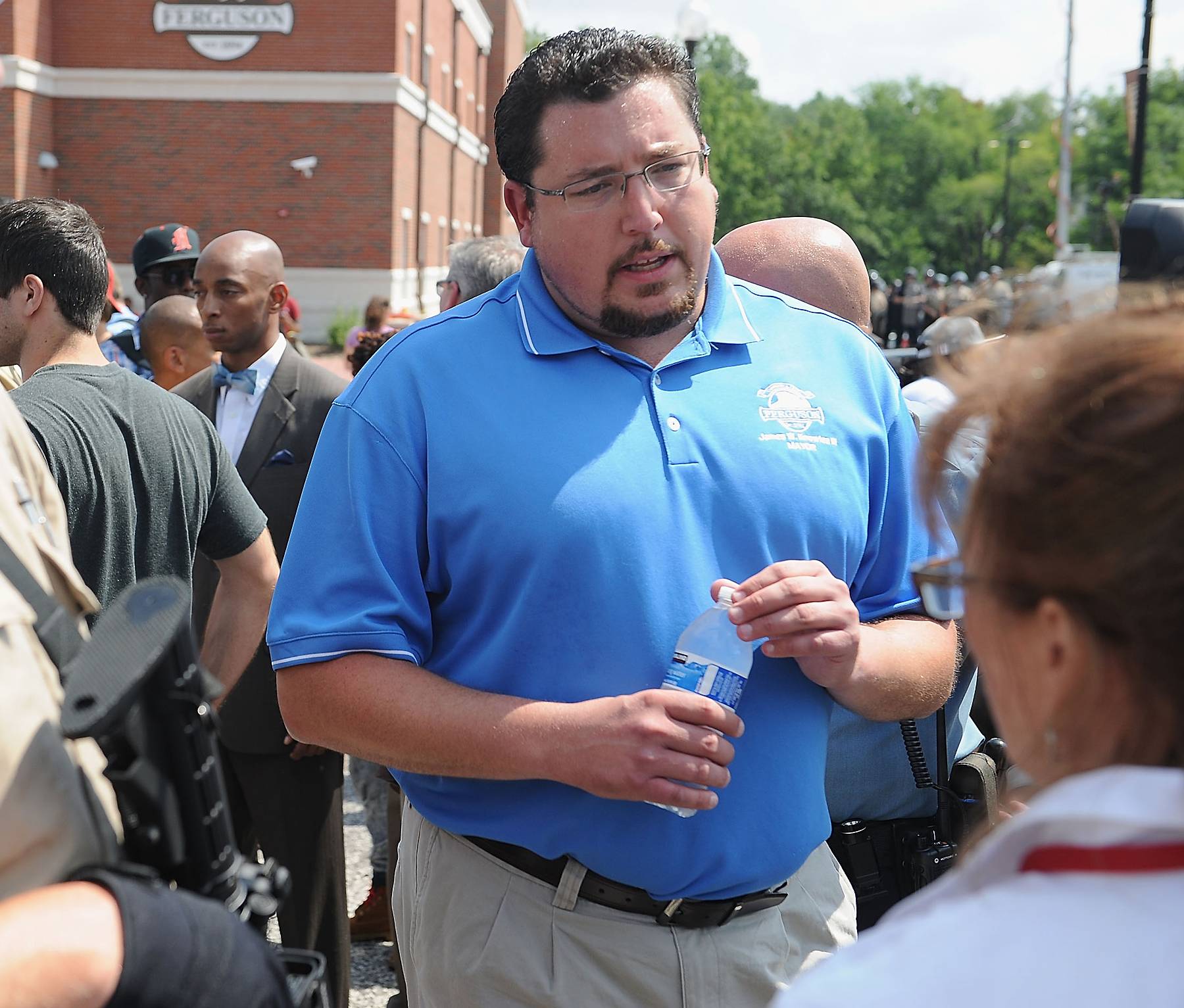 Despite images now seen round the world of a city in turmoil in large part due to a contentious relationship between its police force and African-American citizens. Ferguson Mayor James Knowles says there is no racial divide in his community.
He reiterated the claim in a Tuesday interview with MSNBC host Tamron Hall, who asked him if he still believed there's no racial tension after seeing the chaos engulfing his city as a result of the fatal shooting of unarmed teenager Michael Brown.
"I don't believe that's the case, still. There is no racial divide in the city of Ferguson," he said. "That is the perspective of all residents in our city, absolutely."
He even went so far as to say that Ferguson is a "model" city for the state, and dismissed the notion that it has a history of racial strife "absolutely ridiculous."
A Pew Research survey released Monday found both racial and political divides in how the public views the violence in Ferguson and how law enforcement has responded to it.
Eighty percent of African-Americans and 68 percent of Democrats said that the Brown case raises important questions about race, compared to 37 percent of whites and 22 percent of Republicans.
In addition, 76 percent of African-Americans and 33 percent of whites said they have little or no confidence in the investigations.
BET Politics - Your source for the latest news, photos and videos illuminating key issues and personalities in African-American political life, plus commentary from some of our liveliest voices. Click here to subscribe to our newsletter. 
(Photo: Michael B. Thomas/Getty Images)