Chicago Teen Charged In Death Of 7-Year-Old Girl Killed At McDonald's Drive-Thru
Marion Lewis, 18, has been charged as the driver involved in connection to the fatal shooting.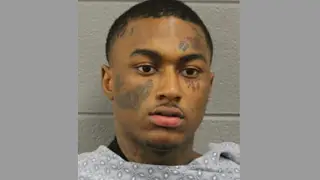 An 18-year-old Chicago man has been charged with first-degree murder in connection with the shooting death of 7-year-old Jaslyn Adams, who was slain on April 18 as her father visited a McDonald's drive-thru.
Marion Lewis was charged Saturday (April 24) with murder, among 16 other charges, including aggravated assault, unlawful restraint and robbery, Chicago Police Department Supt. David Brown said at a news conference, according to NBC 5 Chicago. The child's 29-year-old father was shot in the torso and hospitalized in serious condition.
Lewis' came after police shot and wounded Lewis Thursday (April 22) during a wild chase on a Chicago expressway, and followed an attempted carjacking, authorities said.
"You can run but you can't hide. We are going to bring you to justice for this crime. The Adams family deserves nothing less," Brown said as a warning to others who may be involved in the incident.
The shooting sent shockwaves throughout the city after the ongoing pandemic presented a pause in shootings and other crimes. 
At the time of the shooting, Chicago Mayor Lori Lightfoot said in a tweet that she was "heartbroken and angered." She also called it "unthinkable act of violence" that "has no place here."
Meanwhile, Jaslyn's family mourned the loss of a life cut short before it began. 
"It's really emotional now for my family,"the child's aunt, Tawny McMullen, told WBBM at the time of the shooting. "She was just … sweet and outgoing. Really talkative, really lovable."