These Black AF Comic-Con Moments Through The Years Have Blerds Everywhere Hype For 2019 San Diego Comic-Con
SDCC has become more diverse in recent years.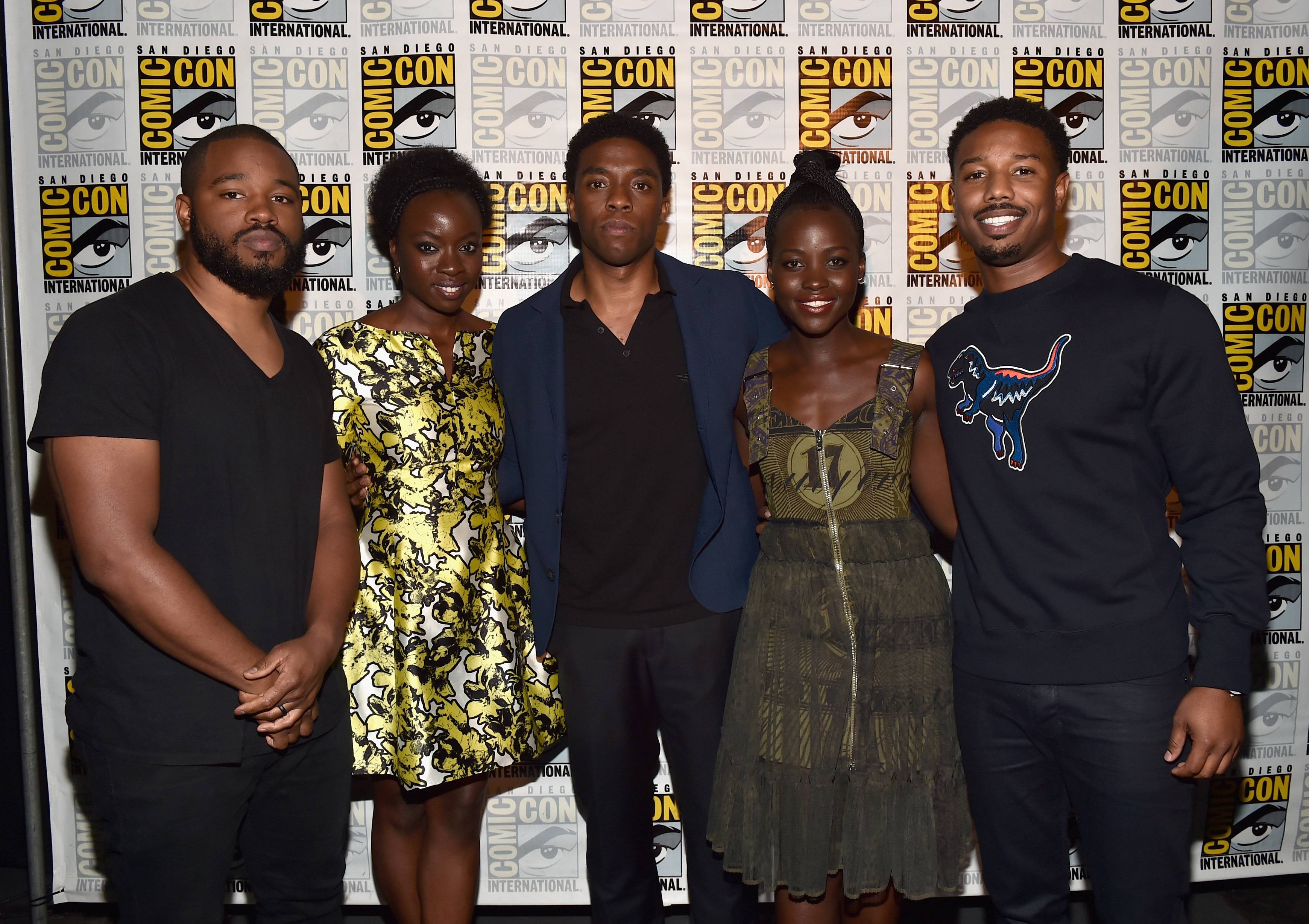 Let's face it, comic culture was white-washed for a LONG time before people discovered a whole, wide world of Blerds (Black Nerds) who indulge in everything from sci-fi to anime. These are the folks who were onto Black Panther before it was a mega-blockbuster hit.
See How Blerds Represented At Past San Diego Comic-Con Below:
Lupita Nyong'o Went Stealth-Mode In Pink Ranger Get Up.

Director Ryan Coogler And 'Black Panther' Cast Gave A Sneak Peek Ahead Of The Film's Release And Got A Standing Ovation.

'Cut Throat City' Director And Wu-Tang Member RZA Admits He's A Total Blerd Who Loves SDCC And Schooled Folks On Wesley Snipes' Pivital Role In 'Blade.'

Halle Berry Impressed The Crowd By Chugging Down A Glass Of Whiskey On Stage While Promoting 'Kingsman: The Golden Circle.'

In 2015 Reginald Hudlin Received The Icon Award For His Work In Comics, Which Includes Writing The Black Panther Series for Marvel, An Award-Winning Run Of Spider-Man, The Django Unchained Graphic Novel for DC/Vertigo And More.

Purge City, A Discount Shop For Purge Fans, Gives Out $20 In Purge Bucks To Spend On All Their Purge-Related Needs. (Not Specifically Black, But Funny AF!)