Iconic!: 'British Vogue' Highlights 9 Black African Models On Their February Cover
Cheers to Edward Enninful for taking steps towards a more inclusive fashion industry.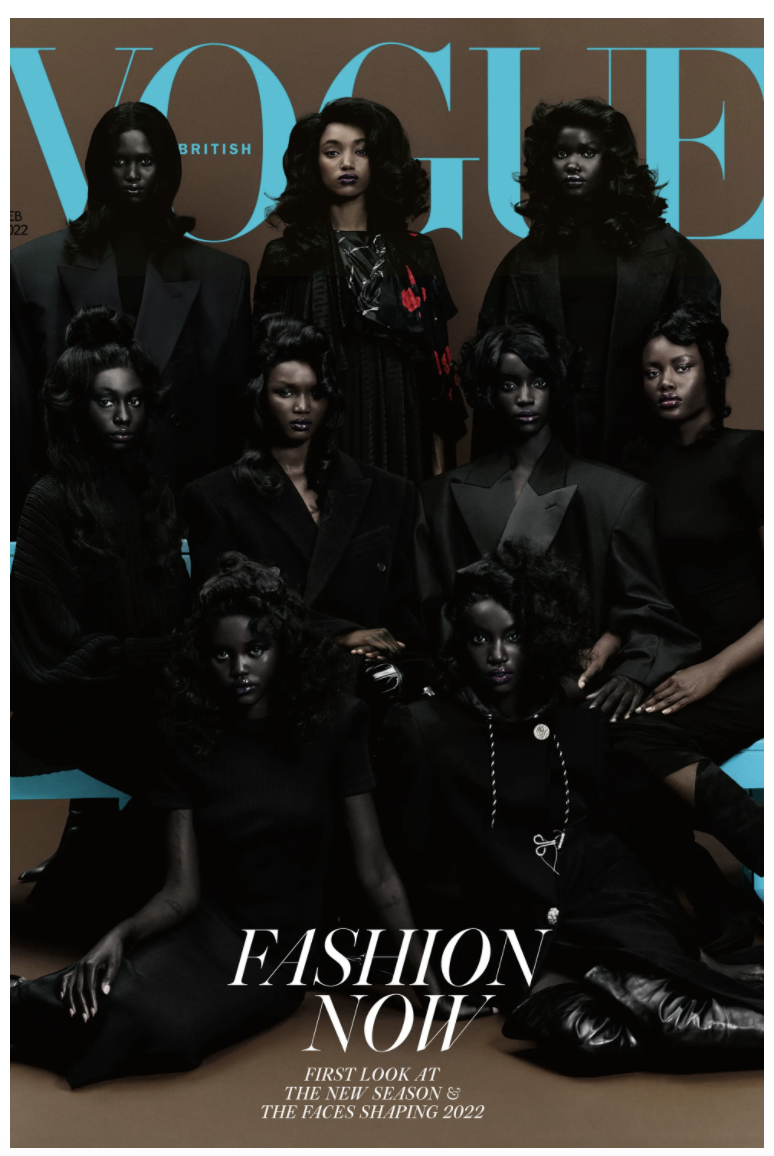 British Vogue has hailed a new era that spotlights Black African models revealing its February 2022 cover, featuring nine black women who are 'redefining what it means to be a model.' 
Starring Adut Akech, Amar Akway, Majesty Amare, Akon Changkou, Maty Fall, Janet Jumbo, Abény Nhial, Nyagua Ruea, and Anok Yai in a stunning fashion story shot by Rafael Pavarotti and styled by British Vogue's Editor-In-Chief Edward Enninful OBE, it's the first time Vogue has featured a group of black women this size on the cover. 
February is known as fashion month, and Enninful is determined to make it a more inclusive industry. Talk about a trailblazer! 
Enninful, who identifies as British Ghanaian, said the image was an important statement of anti-tokenism. "No longer just one or two dark-skinned girls mingled backstage, but a host of top models took a meaningful, substantial, and equal place among the most successful women working in fashion today. It means so much to me to see it," he said.
Styled by Edward himself, the models all donned black designer looks from the runways of London, Paris, and Milan.
The cover photographer, Rafael Pavarotti, called it a "celebration of women, of matriarchy and of the beauty of black women."
This is the most beautiful British Vigue covers we've ever seen, and we're hoping for more in the future. 
See the full feature in the February issue of British Vogue available via digital download and on newsstands from Tuesday, January, 18th.