BET Co-Founder Sheila Johnson's New Memoir 'Walk Through Fire' Details Her Business Ventures and Personal Triumphs
"I have been on a journey of trying to find myself, and to write this book has been therapy," said the mogul.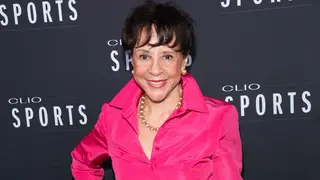 In it, she discusses her marriage with ex-husband Robert Johnson –with whom she co-founded Black Entertainment Television– and the lessons she has learned.
In 1980, Johnson and her then-husband founded BET, but in 2000, they sold the company for nearly $3 billion, making her the first African-American female billionaire in the U.S. Although she has shattered glass ceilings, ascending to where she is now comes with challenges.
"I have been on a journey of trying to find myself, and to write this book has been therapy, and it's really helping me to heal. I've been through a lot," she said, also adding she has post-traumatic stress (PTSD).
"It's been a tough journey. These are the lessons we learn in life. Things that happen early in your life, they do come back around, and you have to watch this carefully."
While writing the book, the mogul said she has gleaned, "I'm stronger than I thought," while explaining the multiple "acts" she has lived during her life: one as a concert violinist, then during her tenure at BET. Her contributions to the TV station include selling her prized violin to raise capital for the network and pay for its office space, along with the launch of Teen Summit.
"There was a lot of sacrifice and I continued to work all through that period for hours and hours teaching the violin, running back and forth performing."
Now she is currently the CEO of award-winning Salamander Hotels & Resorts. She is also the only Black co-owner of three professional sports teams in Washington, D.C., including the Wizards NBA team, the Mystics WNBA team, and the Capitals NHL team.