Male Fashion Taking Over TikTok
These creators can help you upgrade your closet.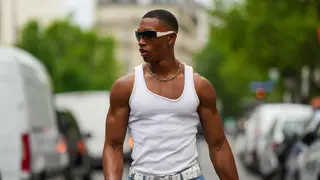 Compared to women, men seemingly have much less pressure regarding fashion standards. However, they can still get bored with what's in their closet. Fortunately, TikTok is helping men take charge of their everyday wear. There are trendsetting creators making waves in the fashion industry and challenging other men to wear more than just a t-shirt. 
Here are a few fashion content creators leveling up men's closets one TikTok at a time.  
Magnifique

Magnifique is your one-stop shop for the latest fashion drops. Never miss a release when following this creator! He also promotes his clothing line, Magnifique, while sharing the best ways to wear tracksuits. 

Julian Carter

Sure, wearing black is a good way of saying, "I'm sophisticated and didn't throw this together last minute." Still, Julian Carter can help take things to the next level by styling with patterns and textures and taking a simple everyday color to the next level. 

Devan On Deck

Get ready with me just got a whole personality boost with Devan On Deck. His infectious energy makes picking your everyday outfit fun, just like fashion should be. If you're on a budget, you're in luck! Devan is all about feeling your best without breaking the bank. 

Yetti Rice

 Yeti Rice is pushing for inclusivity for men considered "big and tall." He creates outfits and resources where men can find daily looks without being limited by height or weight. On Yetti's side of TikTok, clothes are an open door to his freedom. 

Wisdom Kaye

Gender-conforming outfits are out! Be as open as you want with Wisdom Kaye. He's a model who refuses to be limited by the fashion rules of the past. From trending totes to skirts and trash bags, Kaye will make a fashion statement.

Rashad Little

Rashad Little, also known as Mr. Little on TikTok, can rock a boss suit or be casual and laid back in a tracksuit; there isn't a look that Mr. Little can't pull off. Follow him for fragrance, day-to-night outfits, and an aspirational sneaker collection.