High School Teacher Caught on Tape Having Sex With 17-Year-Old Student
The teen was allegedly bribed with cash to keep the relationship a secret.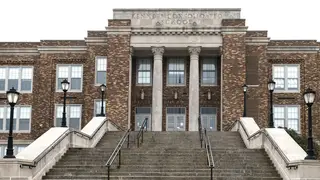 A female teacher in Jackson, Mississippi, was arrested on six counts of sexual battery for allegedly engaging in a sexual relationship with a 17-year-old male student. The 39-year-old female teacher at Provine High School was reportedly seen in multiple videos engaging in graphic sexual acts with the teen, reported Mississippi News Now.
Amber Turnage was indicted by a grand jury, yet she posted bail and will remain free until her trial. 
Warren Martin, attorney for the teenager (whose identity has been kept private due to his age), said several students at the school reported the alleged relationship after the sexually explicit videos were posted to social media.
One video shows Turnage performing oral sex on the teen, while another tape — which Martin is trying to obtain — shows the two engaging in sexual intercourse.
According to the allegations, the relationship began in December 2016 and continued for four to five months.
According to Martin, Turnage approached his client in December 2016 with the purpose of beginning a sexual relationship. In order to keep the student quiet about their inappropriate relationship, the unidentified teacher allegedly gave him credit cards and cash payments.
"My client was entrapped by a sexual scam," Martin told MSNews. "This teacher saw him, preyed upon him and when she realized he was close to revealing her criminality, she sought efforts to conceal it by offering my client cash payments."
The last sexual encounter between the two occurred on April 27.
According to Martin, Turnage would tutor the teen, drop him off at home, then engage in a sexual encounter.
The Jackson Public School District has released this statement:
"The District takes these allegations very seriously and is conducting a thorough investigation. The teacher involved has been placed on administrative leave pending the results of the investigation. Once the investigation is complete, JPS will take the appropriate action. We have reported this matter to our local law enforcement agency. The Department of Human Services and the Mississippi Department of Education has also been notified. The safety and well-being of our students is of utmost importance and a top priority."