Watch: Full Details Behind Baltimore Police Shooting and Killing Young Mother Next to Her Son
Korryn Gaines posted a video of her 5-year-old recorded moments before her death.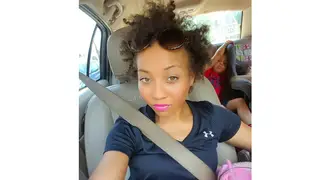 Yesterday morning, three officers appeared at the residence of Korryn Gaines. The officers arrived at her home in order to serve her and a man with arrest warrants. Gaines, 23, had a warrant for failing to appear in court on charges related to previous cases of disorderly conduct and resisting arrest following a traffic stop. The man, who was identified Tuesday as Kareem Kiean Courtney, 39, had warrants for an assault charge. 
Gaines, as well as Courtney, another child, and her 5-year-old son were inside the apartment when officers arrived.
When the officers entered Gaines's residence, they claimed to have seen Gaines sitting on the floor with a long gun pointed in their direction. Johnson said the officers then retreated back to the hallway to call for support.
The firearm in question was obtained legally by Gaines.
Mr. Courtney tried to flee the scene with a 1-year-old, but they were detained outside of the building.
The officers and Gaines engaged in a standoff that lasted several hours. During this time, Gaines filmed a video with her young son where she asks him to explain what is happening. Although the child smiles in the video, it's clear that he is afraid. At one point he even says the police "are trying to kill us."
Police then opened fire on Gaines, who allegedly fired back until she was shot multiple times and eventually died.
During the gun fire, Gaines's son was wounded. The officers involved have been placed on administrative leave and this incident will be investigated.
The videos from her Instagram account remain active and can be viewed below, along with several public reactions to her death.