Master P Announces No Limit Records Is Reuniting For A Tour This Fall
No Limit Records Is Reuniting For A Tour This Fall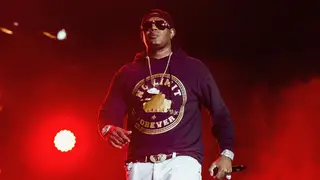 It's been 25 years since No Limit Records formed, and Master P will be reuniting with his label mates for the "No Limit Reunion Tour" with Trick Daddy as a special guest.
We are bringing the fans all the hits from the No Limit catalog," said the entrepreneur.
"This is a blessing that we're still friends and still able to get onstage together. Twenty-five years later, we couldn't do it without them."
The tour begins on Sep. 14th at Miami's FLA Live Arena, with the finale show on Sept. 16, including appearances from Silkk the Shockers, Fiend, Mia X, Mystikal, and more.
However, Mystikal is currently making headlines elsewhere as BET.com recently reported he's been charged with several felonies, including first-degree rape, strangulation, and other counts he's facing, says the sheriff's deputies. He was arrested in the suburban Baton Rouge area of Ascension Parish, L.A., on Sunday (July 31).
He remains in Ascension Parish Prison through Monday, where he awaits the setting of bail.
You can purchase tickets on Ticketmaster now.