LeToya Luckett Reveals How She Encourages Parents With LGBTQ Children To 'Lead With Love'
She also reveals the films she wishes she was a part of and the inspiration for her character Kenya Pierce on 'Raising Kanan'.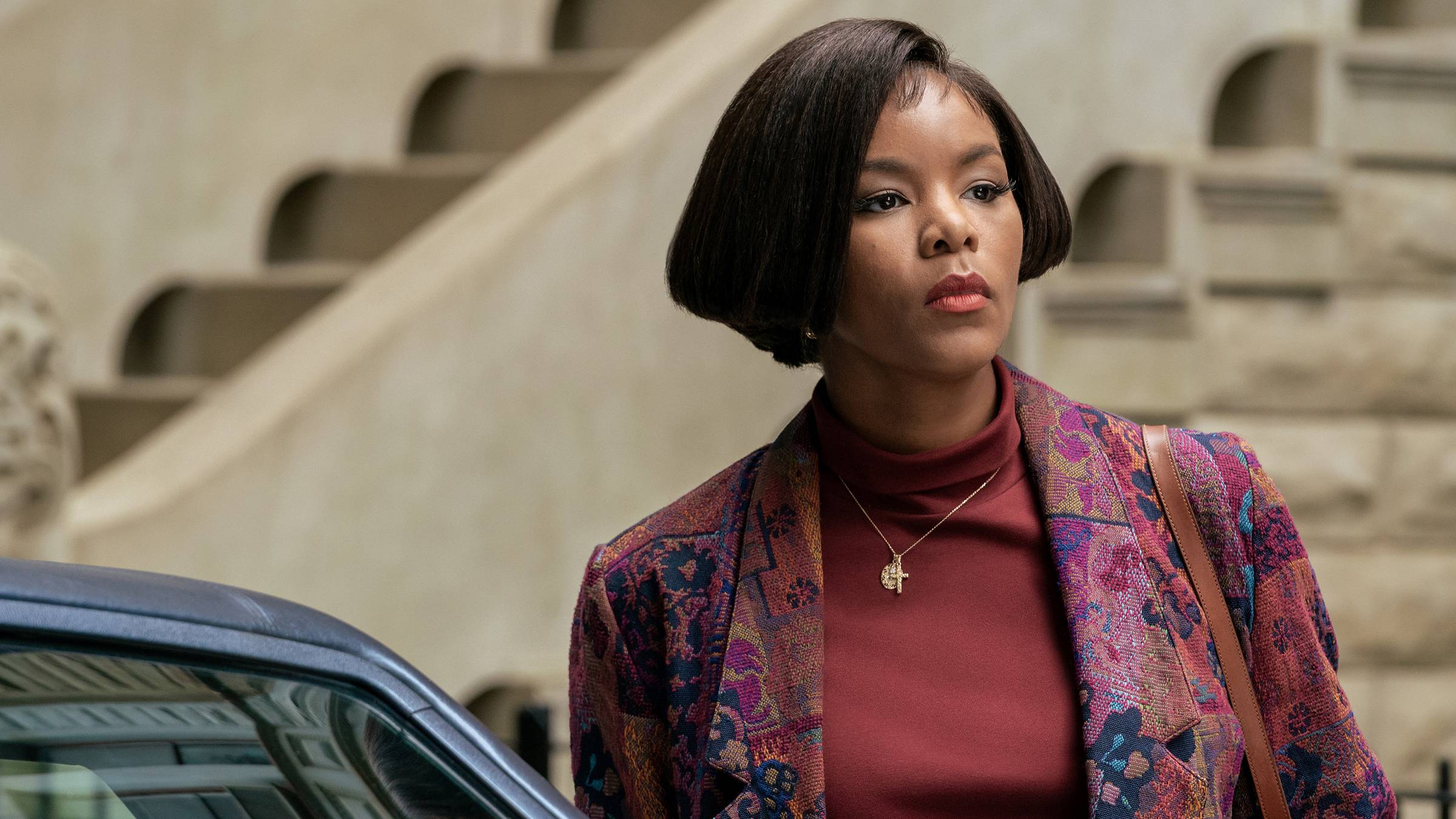 LeToya Luckett continues to elevate her career from being one of the original members of Destiny's Child to building a library of acting credits to her name. After finding success in the music world with her platinum album LeToya, her second number-one album Lady Love, spawning classic records like "Torn," "Regret," She Don't," and a slew of others, the 41-year-old has found success as an actress.
Luckett has appeared in numerous films and television series, such as Preacher's Kid, Single Ladies, Greenleaf, and now entering the Power universe in the series Raising Kanan playing the role of Kenya Pierce, the mother to Jukebox (Hailey Kilgore).
In a conversation with BET.com, the singer shared how her gospel upbringing, and how being greatly influenced by her choir director Betsy Hollins, helped her to prepare for the role of Kenya Pierce.
"There's a scene where I'm having choir rehearsal and I sang lead in my choir when I was younger and I would admire the way the choir director, Betsy Hollins, would do her arm and tell us 'cmon, speed it up, bring up the pace," she said.
"I remember doing that in the scene and said to myself 'did I just turn into Ms. Hollins?' Oh well, I love it. I love praise and worship."
In the series, Jukebox's sexual identity has not yet been discovered by her mother, Pierce. Time will tell how that conversation will unfold. Luckett, a parent herself, wants parents to "love first" if they are met with a similar situation with children who identify as a member of the LGBTQIA+ community.
"I'm sure this conversation was harder back in the 80s and 90s when people were discovering themselves and once they discovered themselves, they wanted to be who they were as well as wanting acceptance," she began.
"I think that was a tougher conversation to have back then than now. In today's time, people are here and being who they are, no[t] ashamed, and being respected. As a mother of two, love first. Before you think about how you feel or how you were raised, if nobody is hurting anyone and someone is already being brave enough to be comfortable in their skin, to have what they feel is a hard conversation of acceptance, then hear them with loving ears first. When we go to God, he hears us with love first. I don't feel no judgment when I'm going to him after I probably done something crazy [laughs]."
In her YouTube show Leave It To LeToya, she expressed how she was down and out after receiving one of the most prominent roles she's had for a major network before they pulled the plug on it. After avoiding her email for a casting call to audition for the role of Kenya Pierce for Power, she finally went through with the audition and landed the role.
When asked about how she felt during this time, she said she wouldn't take the experience back, and that it made her go "harder" in this role.
"I loved the character I was supposed to play in the other series as the money was great — it was all the things and it was happening on the heels of my divorce, building a home, and providing for my kids" she began.
"It was tough, but God moved in that situation. In my life, this was one of those things where things may not work out the way you want to, but they will work out the way it's supposed to. I might've not understood why at the time, but I understand now, and I wouldn't take that experience back for anything. That experience helped me go harder in this role."
Luckett continues, sharing how happy she is about being in the Power Universe, calling it "powerful," and gives flowers to Patina Miller for her portrayal of Raquel, calling her "bold, fabulous, graceful, with style."
"To have a fierce female lead leading this family, being a mother, a phenomenal sister, and a boss and not taking no for an answer is great," she said.
So many cult classics have hit the screen, especially in Black cinema, and the "Torn" singer shares that while what is meant for her is meant for her, she would've loved to have had a role in B.A.P.S. or Pretty Woman.
"This is going to be hilarious, but I love how fun B.A.P.S. was," she laughed.
"I would've loved to been a part of that or Pretty Woman — praise God for Julia chile."
Her platinum debut album LeToya turned 16-years-old on July 25th was one of the best comeback stories from any artist, especially at the time. When asked what she would tell herself back then today, she says "everything is going to be okay."
"I would say I'm glad you made the decision," she expressed.
"I'm speaking about the record [Torn] by the way, where I was in the song, and why I wrote the record with Dave Young. I would also tell her to believe in yourself and don't worry because you're here for a reason. I struggled with being on my own when I came out with [Torn] and I felt like I was ready to be a solo artist — performing live and I still have those moments. God did what He did for a reason. I'm so glad he chose me for that moment."
She ends the conversation with one of the biggest lessons she's learned in this industry which is "stay true to yourself," before revealing how she had to "fight" for [Torn] to be her lead single, which ultimately became one of her most significant records to date.
"I fought to have Torn be a first single," she revealed.
"They wanted uptempo records out at the time, and I wanted to put out a record where people can feel and relate to. The record was also a transparent moment for me. Stand your ground and stay true to yourself."
She reveals she's in the process of working on new music after being reached out to by Young, who helped co-write "Torn," who told her "we have to work."
As we wait for new music, you can watch Luckett on Raising Kanan on STARZ on Sundays at 9PM ET.
---
*This interview has been edited for length and clarity
Ty Cole is a New York-based entertainment reporter and writer for BET.com who covers pop culture, music, and lifestyle. Follow his latest musings on Twitter @IamTyCole.