Look: Von Miller's Alleged Sex Tape Extorter Elizabeth Ruiz Is A Real Baddie
Never trust a big butt and smile.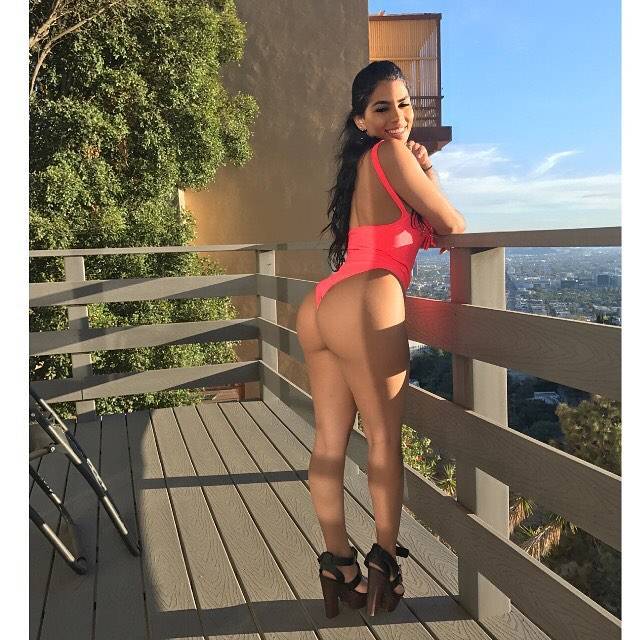 On Tuesday, TMZ Sports broke the news about the Denver Broncos' Super Bowl 50 MVP, Von Miller, desperately trying to block a $2.5 million sex-tape extortion attempt.
Well, the star linebacker's alleged sex-tape extorter is viral model/actress Elizabeth Ruiz. And that girl is a real crowd pleaser.
According to the celebrity website, the two met while in Cancun this past June and had sex. Miller alleges that Ruiz recorded the sex on her cellphone, but that he demanded that she keep the footage private and to herself. He adds that he followed up after the vacation, asking her to permanently delete the video to which she responded, "Gotcha."
Apparently, her word wasn't her bond, though. If true, it only enforces the adage to never trust a big butt and a smile, right? If you aren't familiar with the model/actress, peep the mix of videos and pics below. She's a certified baddie.
Views

And the skyline in the background is cool, too.

Power Play

50 Cent tabbed the model for a promo video for his hit show. Smart thinking, Fif.

Just Loungin'

Snatched

Thirst Trap

Cake, Cake, Cake, Cake

Insert Fire Emojis Here

Looking-eyes emojis, too ... a lot of them.

Vegas Twerk Session

Hi, Liz. Ms. Ruiz if you're nasty.

Magic Booty Skit

Elizabeth's IG followers know that she regularly posts funny skits, starring herself. This one essentially states that her booty can get a man to do anything. Von Miller shouldn't watch this.

All The Way Up!

#WCW or #WCE? You decide.