The Sacramento Observer Named America's Best Black Newspaper at 2023 Messenger Awards
The 61 year-old publication won 16 awards from the National Newspaper Publishers Association.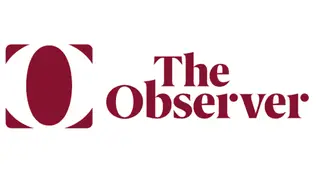 The Sacramento Observer was recognized as the nation's best Black newspaper, along with 16 other honors, at the 2023 Messenger Awards organized by the National Newspaper Publishers Association in Nashville, Tenn.
Last week, for the seventh time in history, the Observer received the John B. Russwurm Award as America's best Black newspaper. The awards are divided into 6 divisions, including equity, perspective, culture, creative, digital, and audience, with the pinnacle being the John B. Russwurm Award, given to the newspaper with the highest cumulative score.
In addition, Larry Lee also took home "Publisher of the Year", a competitive honor against over 200 Black newspapers and their publishers part of the NNPA. The Observer took home four first-place awards, including newspaper excellence, video campaign, special edition, and website excellence, along with other awards in categories like layout and design, editorial and opinion pieces, and community service.
"I'm so thankful for our team," said Lee in an Observer article. "Winning awards such as these isn't possible without a great team, and I will put our team up against any other newsroom in the nation.
Since 1962, the Observer has been a leader in providing truth and integrity to the Black community of the greater Sacramento area. Stemming from the success of real estate broker and businessman Dr. William Hanford Lee, journalism excellence was able to be passed down through generations of immediate family, all contributing to the newspaper's achievement where son Larry Lee now serves as publisher and president of the publication.
This big win came right after the newspaper's victory as the third best weekly publication in the entire state of California by the California Newspaper Publishers Association last month, highlighting Black excellence in predominantly White spaces of journalism. The Observer has been honored with more than 700 local and national awards for journalism excellence and outstanding community service throughout its history.