Beyoncé, Oprah, Jamie Foxx To Lead Bun B's Hurricane Harvey Telethon
Kelly Rowland, George Clooney, Matthew McConaughey and more are set to participate in the 'Hand In Hand' benefit.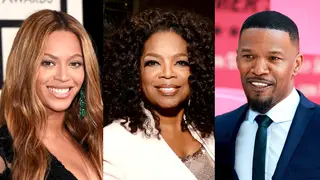 In light of the devastating aftermath of Hurricane Harvey, hip-hop heavyweight Bun B has enlisted Beyoncé, Oprah Winfrey, Jamie Foxx and more to partake in a telethon that will aid victims of the tropical storm. 
In the wake of the life changing disaster, the UGK frontman has been actively working to support his beloved city of Houston. His latest effort, titled Hand in Hand: A Benefit for Hurricane Harvey Relief, is an one-hour special set to feature performances as well as messages from Hollywood's elite. In addition to third ward's own Yoncé, Kelly Rowland, Matthew McConaughey, Julia Roberts, Adam Sandler, Barbra Streisand and more are slated to partake in the fundraiser. 
In partnership with music executive Scooter Braun, Bun organized Hand in Hand to benefit various charities, including the United Way of Greater Houston, Habitat for Humanity, Save the Children, Direct Relief, Feeding Texas and the Mayor's Fund for Hurricane Harvey Relief. Supporters will be able to donate via phone, text message and online from the beginning of the show until one hour after the telethon ends. Hand in Hand is set to broadcast live on September 12 at 8 p.m. ET on ABC, CBS, CMT, FOX and NBC.
Over the past week, countless celebrities have come forward to support Hurricane Harvey victims. Beyoncé has already begun raising relief funds for those displaced by the natural disaster, whereas artists like Drake and Jamie have pledged their resources and support. 
Take a look at Jamie Foxx's heartwarming initiative to aid Hurricane Harvey victims below.