BET Awards '20: BET Her Award Nominees
This year's list of outstanding women musicians are representing for the sisters in more ways than one.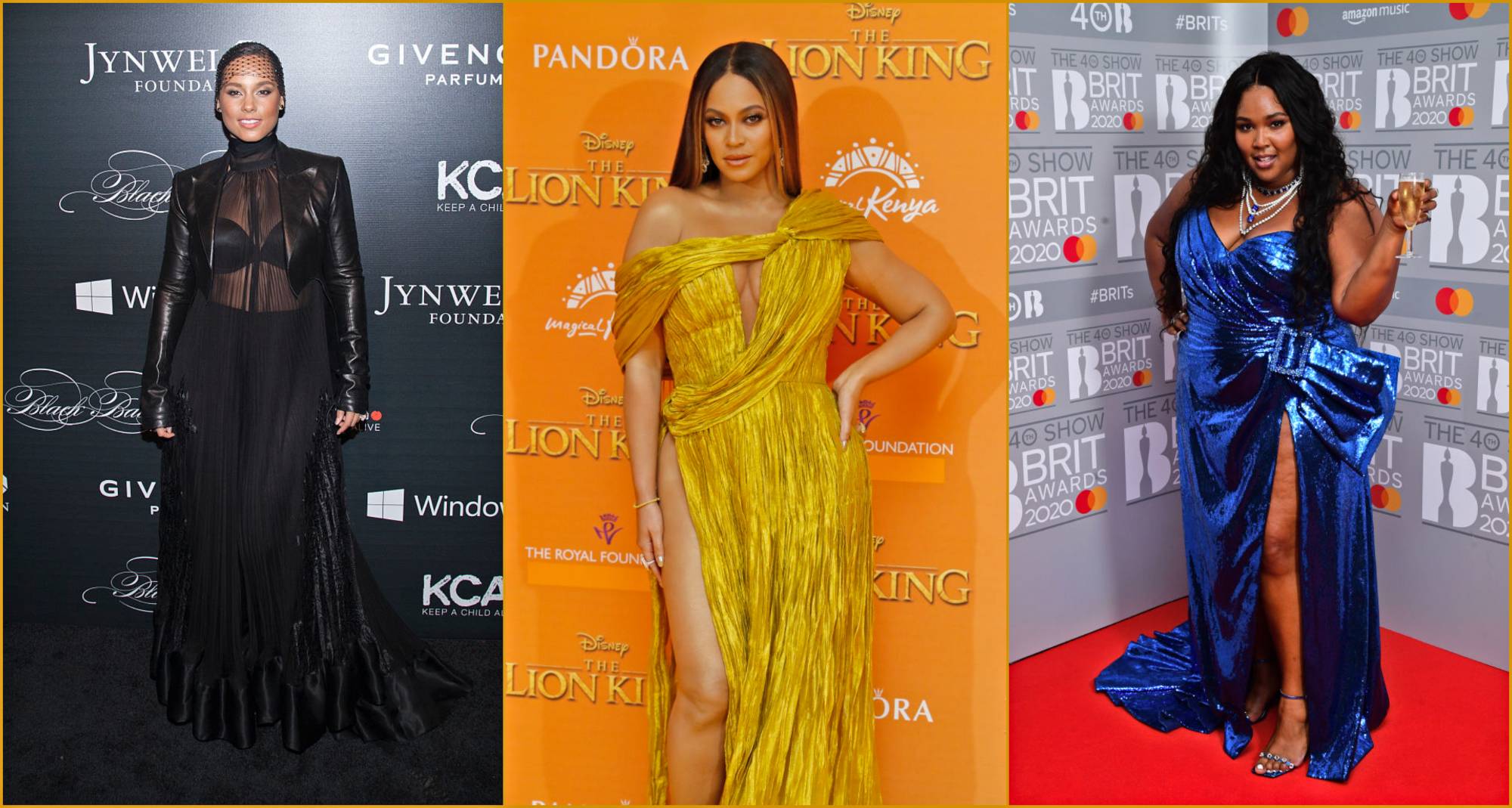 The BET Her Award is given to female artists who have a song that is uplifting or empowering for women. Past winners include people like H.E.R., Mary J. Blige, Solange, and Beyonce.
Nominees for this honor, which will be presented at the 2020 BET Awards (June 28 at 8 pm EST,) are an impressive and diverse bunch of women. The youngest nominee is just 8-years old and genres include hip hop, R&B, and pop mavens. 
Before you tune in to this year's BET Awards, get familiar with these women and their artistic work that earned them this incredible #BlackGirlMagic honor. 
Beyoncé ft Blue Ivy Carter, Wizkid, and Saint Jhn - "Brown Skin Girl"

Little Miss Blue Ivy Carter has her first BET Award nomination. At just 8-years old, B.I.C. is already making her mark on the world. It helps that she's the child of two hugely successful, Grammy-winning artists. She nomination is for "Brown Skin Girl" from the Lion King: The Gift soundtrack which is a tribute to brown-skinned girls everywhere.

You can hear Blue Ivy at the beginning of the song singing, "Brown skin girl/Your skin just like pearls/The best thing in the world/Never trade you for anybody else." When the single initially dropped, it spawned a #brownskingirlchallenge on social media that had women flexing their melanin all over the Gram.

Ciara ft Lupita Nyong'o, Ester Dean, City Girls and La La - "Melanin"

Ciara got a group of her good girlfriends to help her put out the infectious bop "Melanin."  It's basically a Black girl power anthem. The song was made for women to twerk, bounce, dip, and whatever else feels good.

Cici said: "My girls in every shade/We put that "S" in "slay"/I'm lifting up my queens/Fixing crowns, that's my thing/Uh, she cute as f*ck/ Junk in that trunk/Brown Suga cinnamo/Yeah, girl, he love that melanin."

Alicia Keys - "Underdog"

Remember the video for "You Don't Know My Name"? It was a visual treat, a mini-movie really. Alicia Keys has always kept the old school approach of putting out high-quality videos. With her song "Underdog," she does not disappoint. Fans get to follow along as the actors in the video essentially correspond to the verses that Keys sings. The singer/songwriter once again provides heartfelt lyrics.

"She's riding in a taxi back to the kitchen/Talking to the driver 'bout his wife and his children/On the run from a country where they put you in prison/For being a woman and speaking your mind."

Layton Greene - "I Choose"

For any woman who is on the fence about breaking up with a no-good guy, Layton Greene has just the song for you. The 21-year-old is a big fan of powerful singers like Keyshia Cole and it shows, especially in her heartfelt delivery, on the song "I Choose."  

"Real one in my reflection/I'm a number one selection/I don't know what you expected/That I would put myself on the back burner."

Lizzo ft. Missy Elliott - "Tempo"

Lizzo is known for churning out twerkable club hits and Missy Elliott has been putting out banging dance music for over 20 years, so it's no surprise that the two of them together is one powerhouse song for the record books. Missy breaks it down with exact instructions. 

"If you see a hater, tell him quit (Stop)/Get your own dough/Get your bread, own dough/Go on, ladies, head to the floor /F*ck up the tempo, thick girls get low."

Rapsody ft PJ Morton - "Afeni"

Rapsody has an entire album called Eve that is exclusively devoted to uplifting Black women. Each track is named after a legendary Black woman icon, some alive and some on the ancestral plane. The song "Afeni" is dedicated to Tupac Shakur's mother.

The track uses Pac's "Keep Your Head Up" on the hook and Rapsody lays it all out in her verses, "To my sisters, I know we on it/I feel your pain, I'm a woman disappointed/They should never take what's never given to 'em 'cause they want it/I was taught, if you love me, you would never cut the corners."