J. Lo Glows In Half-Naked Spread While Sharing Her Secrets To Everlasting Youth
Surprisingly, it's simple.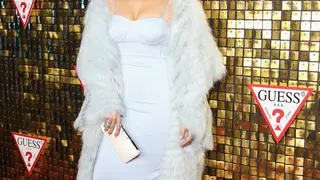 Jennifer Lopez may be nearing 50, but she's still complete fitness goals for anyone with their eyes open.
Flaunting her picture-worthy curves, the mother of two just recently posed for InStyle magazine, and let us be the first to tell you the photos will have you racing to the gym!
Featured in the magazine's upcoming December issue, the 49-year-old cover star left little to the imagination as she styled in an emerald-green metallic Valentino Haute Couture dress.
Are we the only ones getting a flashback to 18 years ago when J. Lo had our jaws on the floor as she flaunted her curvaceous bawdy at the Grammys in a super revealing green leaf-print Versace? Yup, and she still flawless.
"In my family, curves were glorified and part of the culture. It was just like, 'Jennifer has a big butt, and it's good,'" she shared with InStyle about growing up with a curvier figure.
So what's the secret to her undeniably fantastic body? It's simple, so take note: no caffeine, absolutely no alcohol, and lots of sleep. 
"I've taken care of myself, and now it shows," she shared with the magazine.
FYI: The magazine hits newsstands Friday, November 9.