In St. Louis, Police Shooting of Michael Brown Leads to Rioting
An unarmed 18-year-old man was shot by police in an event that led to rioting and looting in a St. Louis suburb.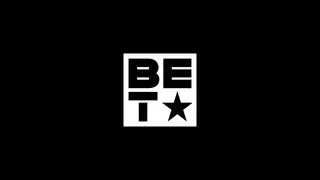 Community activists and elected officials in a St. Louis suburb are trying to come to grips with a weekend of high strung emotion, including an evening of rioting following the shooting by police of Michael Brown, an 18-year-old unarmed Black man.
Brown was shot and killed on Saturday amid conflicting accounts of the events that led to his death. Police said the teenager had physically assaulted an officer from the police force in Ferguson, Missouri, who fired multiple shots at Brown.
A friend of the teenager said he had been stopped by the police walking in the neighborhood and told to get off the sidewalk. The friend said Brown started walking away and put his arms in the air to indicate that he was compliant and the police shot him and he fell to the ground and died.
The incident and the violent aftermath have created a highly charged situation in this normally quiet St. Louis suburb. And the attention now is on curbing the violence and ensuring that an investigation of the death of Brown is open and transparent.
"It's important to get all the city and community leaders, clergy and nonprofits on board to deal with this situation," said Lewis E. Reed, president of the St. Louis Board of Alderman, in an interview with BET.com.
"One thing is for sure: To meet this thing with more violence is not going to help," Reed said. "All it does is put more young people at risk. We need to give people some confidence that there will be a thorough and complete investigation that it's transparent. That will move us past where we are."
He added: "As long as people feel justice will not be serviced, we will see the kind of things we saw. It's important to give people some confidence that justice is being attained.
Even before the rioting, the death of the teenage Brown sparked widespread attention in the world of social media, with photos of the uncovered, dead teenager lying in the street. And the Rev. Al Sharpton said he would dispatch one of his aides from the National Action Network to assess the situation.
Sunday afternoon began with a protest rally that included clergy and community leaders. Later in the day, however, the event turned violent as younger members of the community started looting businesses and rioting in the streets of Ferguson. Police said roughly 150 officers in riot gear were dispatched from throughout St. Louis County.
"The violence takes away the focus from the issue of the death of Michael Brown," said Courtney A. Curtis, a state representative who represents portions of St. Louis County, speaking with BET.com.
"The family said they are seeking justice and peace and they have made clear that violence and looting are not what they wanted to see. They feel they are not signs of justice or peace. "
Curtis said that the violence was generated by young people in the community "who are leery of the police and who are not as inclined to put their stock in peaceful action. Before long, it was pandemonium."
Curtis and other elected officials say that, now that the cleanup has begun following the rioting, it is important to refocus the community's attention on the events that led to the death of Brown.
"He was an 18-year-old kid who, by all accounts was a good kid," Reed said. "He was headed to college and had his whole life ahead of him."
Reed added that there was a wide gulf between the police account of what led to the shooting and the version described by onlookers.
"But the common theme was that both his hands were up and he was unarmed," Reed said. "There are a number of troubling questions that need to be asked."

BET National News - Your source for Black news from around the world, including international politics, health and human rights, the latest celebrity news and more. Click here to subscribe to our newsletter. 
 (Photo: David Carson./St. Louis Post-Dispatch/AP Photo)