Ride Or Die: Selena Gomez's Best Friend Literally Gave Her A Kidney
This story will leave you in tears.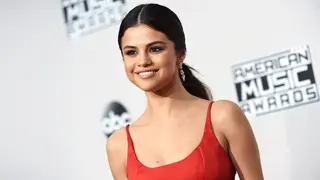 We are sending good energy to Selena Gomez!
The singer and actress has been battling Lupus for years, which is a complicated auto-immune disease that attacks the organs. Many people with Lupus often have problems with their kidney, which seems to be the case for Selena. Unfortunately, there is no cure for Lupus and treatment can hit or miss.
Gomez is extremely private about her fight with Lupus. But yesterday, Selena revealed she got a kidney transplant and her best friend was the donor. See below and try not to tear up when you read the emotional caption:
Francia Raisa is what you call a true ride or die friend.
Lupus predominately affects Black and Latin women. Ninety percent of people with Lupus are women and symptoms usually first develop between 15 and 44. For more info on Lupus, you can go here. We are sending well wishes to Selena Gomez. Get well soon!
Toni Braxton also struggles with Lupus, check out more on her in the BET Breaks video above.