Gayle King Tried 15 Popeyes Locations Before She Finally Tasted Their New Chicken Sandwich
The "CBS This Morning" host was determined.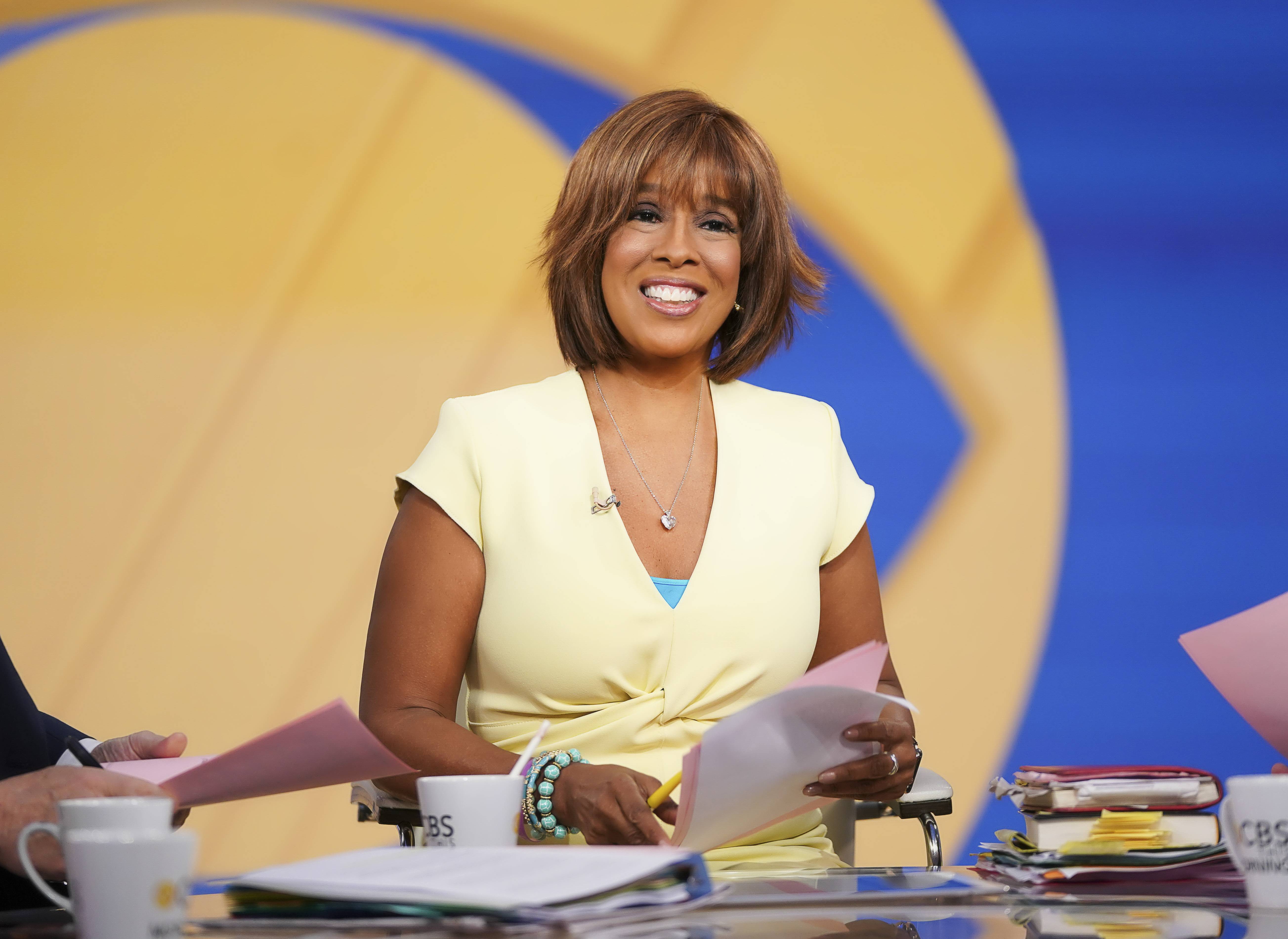 When Gayle King is determined, there isn't much that can get in her way. Yet, despite her best efforts, the CBS This Morning host could not get her hands on Popeyes' new fried chicken sandwich, even after visiting 15 different locations! 
"This is so tacky. I couldn't even wait to get to the car and go back to the office before I took a bite," King said in a post on her Instagram page. 
An employee named Fabian explained the day before, that location had sold 640 of the new sandwiches and were left with no bread afterward. 
So they implemented a limit of five per customer in order to help folks in search for it, like Gayle, have a better chance of getting their hands on one. 
King's journey was documented on IG from the start when she initially set out on her search with her nephew Cameron Harris, a producer at Good Morning America, and visited 15 Popeyes that were all sold out. 
Popeyes' new tasty treat hit the market earlier this month. Since then, there's been such a high demand for the sandwich, it's almost impossible to find, even for a highly successful journalist, who also happens to be Oprah's bestie! 
In fact, before King and Harris visited more than a dozen Popeyes' locations, they attempted to order ahead. 
"We called 15 locations in the city. Could not find it," she wrote on IG, adding how she "may need therapy to recover."
Still, her determination persisted. 
After the debacle, King said live on-air, "I swear to you, I'm gonna find that darn chicken sandwich today."
And she did! As she took a big bite out of the sandwich, while standing in the Popeyes where she scored it, King gave her review. 
"It really lives up to the hype," she said, still chewing. "It's really good. Popeyes, bravo!"