Soccer Legend Pelé Will Spend Christmas Hospitalized as Cancer Advances
The greatest to ever play has been treated for cancer, COVID-19, and a respiratory infection during his recent hospitalization.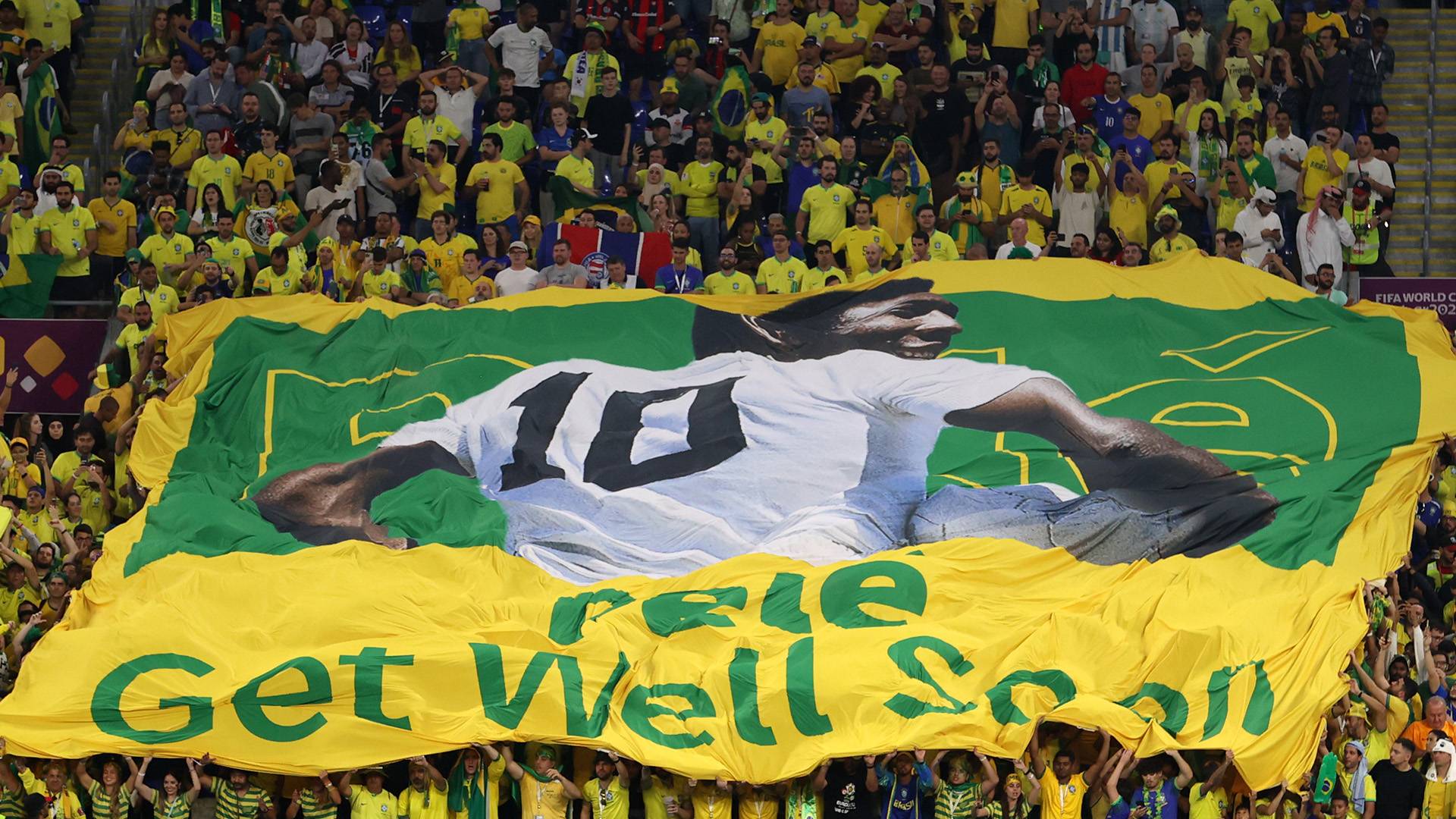 Brazilian soccer icon Pelé's cancer ailment has progressed further and he needs care for renal and cardiac failure, according to his medical team. His family indicated he will stay in a hospital in Sao Paulo for Christmas according to a CNN report.
Pelé, 82, has been undergoing medical treatment since a cancerous tumor was removed from his colon last year.  This latest medical stay, according to doctors, will bring a "re-evaluation of the chemotherapy treatment over the colon cancer identified in September 2021,"
The three-time World Cup winner, who is widely regarded as one of the greatest soccer players of all time, has been under treatment for a respiratory infection in addition to his other health setbacks.
One of the soccer star's daughters, Kely Nascimento-DeLuca explained that her father suffered a COVID-19 infection, despite being vaccinated "with all doses," as a result of the chemotherapy that had made him more fragile.
Pelé posted on Instagram Sunday commemorating Argentina's victory in the World Cup final. The photo depicted the team hoisting the trophy. Pele praised team captain Lionel Messi, rising sensation Kylian Mbappe of France, and surprise semifinalist Moroccan team for their play.
Pelé himself played in four World Cups, winning three in 1958, 1962, and 1970. He scored 12 goals in the 14 games. During his professional career, he scored 1,281 goals  in 1,363 games.