Beyoncé Wins Legal Battle Against Wedding Planner For 'Blue Ivy' Trademark
Veronica Morales tried to block the Carters from obtaining the rights to their daughter's name.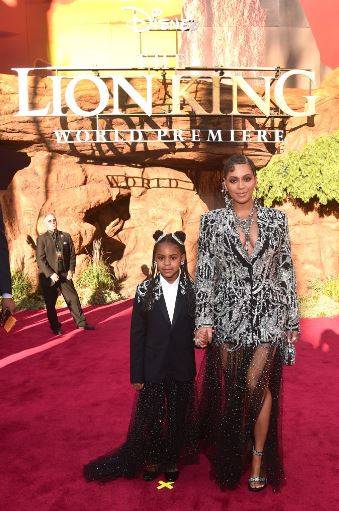 Beyoncé's long legal battle over the trademark for her daughter, Blue Ivy, name has finally come to an end.
According to a report published on Law & Crime earlier this week, the Trademark Trial and Appeal Board (TTAB) sided with the global superstar in her legal dispute. Bey has been locked in a legal battle with Massachusetts wedding planner Veronica Morales for the past several years over the trademarking of the name "Blue Ivy Carter."  

In 2012, Rolling Stone reported that Beyoncé and Jay-Z had filed an application with the U.S. Patent and Trademark Office. Unbeknownst to them, Morales had already received a trademark registration for the name "Blue Ivy" for her event planning business prior to Blue's birth.

In response, she filed a "notice of opposition" in an attempt to block them from obtaining the intellectual property rights to their daughter's name. Morales asserted that the similarity of the names would create "risk of confusion between the two."

Bey's legal team countered her claim, arguing that "the idea that consumers are likely to be confused between a boutique wedding event planning business and Blue Ivy Carter, the daughter of cultural icons, Beyoncé and Jay-Z is frivolous and should be refused in its entirety."

TTAB shot down Morales' assertion and sided with the Carters on July 6.