Judge Dismisses Claim Whole Foods Discriminated Against Workers Wearing Black Lives Matter Masks
The Boston judge said the company didn't unfairly enforce its dress code.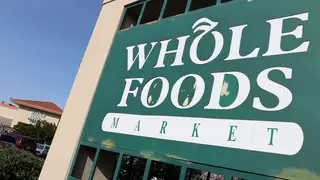 Whole Foods, which is now owned by Amazon, has long argued that the adoption of its dress code, which also applied to visible slogans, logos, and advertisements, is enforced to promote a welcoming, safe, and inclusive environment in stores.
Burroughs said the former employees Haley Evans, Savannah Kinzer and Christopher Michno could not claim protection from retaliation under Title VII of the federal Civil Rights Act of 1964.
In June, the federal appeals court in Boston upheld Burroughs' February 2021 dismissal of a proposed class action over the dress code.