Jacqueline Avant's Killer Sentenced To A Minimum Of 150 Years In Prison
He pleaded guilty to killing the wife of industry executive Clarence Avant.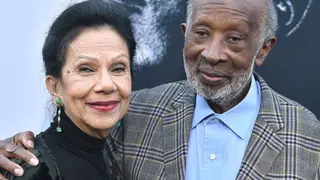 Aariel Maynor, the man who pleaded guilty to murdering Jacqueline Avant, has reportedly been sentenced to life in California prison and will serve between 150 and 170 years, Variety reports.
Avant, the wife of music executive Clarence Avant, was shot and killed by Maynor at her Beverly Hills home during a burglary in the early morning hours of December 1, 2021. She was 81 years old.
Maynor, 30, also admitted to shooting at a security guard, who was not wounded during the burglary. He pleaded guilty to one count of first-degree murder, attempted murder and two counts of burglary. He faces a maximum sentence of 170 years in prison and will be ineligible for parole, the office of Los Angeles District Attorney George Gascón said in a statement.
Surveillance cameras on the property and throughout the city captured Maynor fleeing the scene. He reportedly shot himself in the foot at a different home during another alleged burglary attempt in the Hollywood neighborhood on Dec. 2, the day after the Avant home invasion.
Jacqueline Avant had been a prominent Los Angeles philanthropist over the decades, perhaps most notably for her work with the UCLA International Student Center. She is also the mother-in-law of Netflix CEO Ted Sarandos.
In a statement, the Avant and Sarandos families thanked their community for the "outpouring of love, support and condolences" in the wake of the senseless tragedy.
Clarence Avant, 90, often called the "Godfather of Black Music," was inducted into the Rock & Roll Hall of Fame in 2021 and was the subject of the Netflix documentary The Black Godfather, produced by his daughter, Nicole Avant.