Justin Bieber Congratulates Roddy Rich After 'The Box' Beats 'Yummy' On Billboard
The rapper secured his first No. 1 on the Hot 100 despite Biebs' online campaign.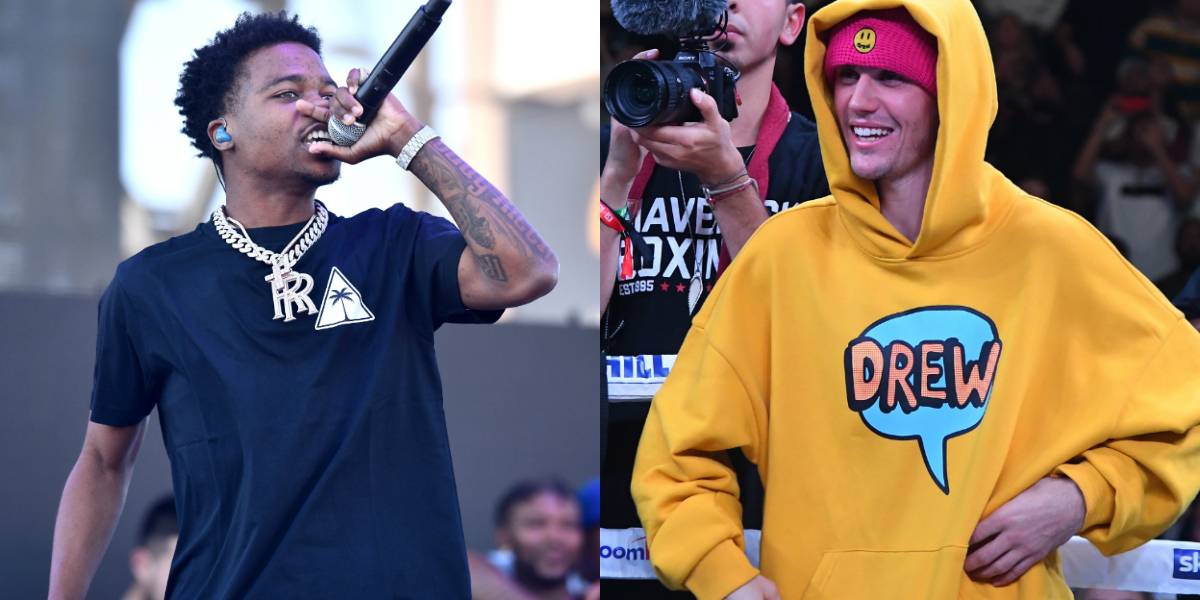 On Monday (Jan. 13), Billboard unveiled the newest entrants to emerge on its Hot 100 chart, and the announcement came with a surprising chart upset for Justin Bieber fans. 
Rising Compton-bred rapper Roddy Ricch beat out Bieber after his viral smash hit, "The Box," soared to No. 1 on the chart, earning Roddy his first No. 1 in the Hot 100 chart. This is a major feat for the 21-year-old rapper as the Canadian pop star has been steadily mounting his comeback after he went on a musical hiatus following the release of his 2015 Purpose album.

On January 3, Bieber dropped his first proper release, "Yummy," in nearly five years to much fanfare, and it seemed Bieber was in lock to sweep the chart given the single's strong promotional push. While Roddy managed to come out on top in their chart race, Bieber's "Yummy" still landed high on the chart at No. 2.

Following the news, Bieber was a good sport despite his loss and congratulated Roddy on his first No. 1 record

"Thanks everyone. So thankful. #yummy," he wrote on Twitter. "@RoddyRicch, you had to go and make a banger smh! Haha, ur the man!! Love the song!! Congrats on your first #1!! Everyone go stream #thebox."

The news arrives just as the 2019 XXL Freshman's debut album, Please Excuse Me for Being Antisocial, climbed back into the top spot on the Billboard 200 chart, making it the first debut rap album to return to the top spot in nearly two decades, according to XXL.

Roddy has been on a steady rise as one of rap's newest tastemakers carving out his own lane with a uniquely melodic cadence. Additionally, Roddy nabbed three Grammy nominations for Best Rap Performance and Best Rap Song for Nipsey Hussle's Hit Boy-produced single, "Racks in the Middle," which he was featured on. Roddy also received a nom for Best Rap/Sung Performance for his assist in DJ Mustard's "Ballin' "

BET send its congratulations to Roddy Rich!