How Angie Nwandu Found Light In The Shade
She does it for the 'gram like no one else.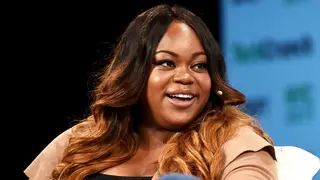 When photo-based social platform Instagram launched, the probably didn't anticipate it becoming the hottest place for news. But thanks to innovators like Angelica Nwandu, founder of The Shade Room, the app is one of the first places to see Black celebrity gossip and news. With over 15 million followers, or "Roommates," Nwandu has earned accolades from The New York Times and Time Magazine, which named TSR in the 30 most influential on the internet in 2016. A film writer with an accounting degree, Nwandu never imagined this path, but that's what it means to innovate. "If you have a desire that you cannot shake, that's not just your desire, that's God's desire for you." Welcome to The Great 28.