American Money: Climbing the Corporate Ladder
Steps to advancing in the workplace.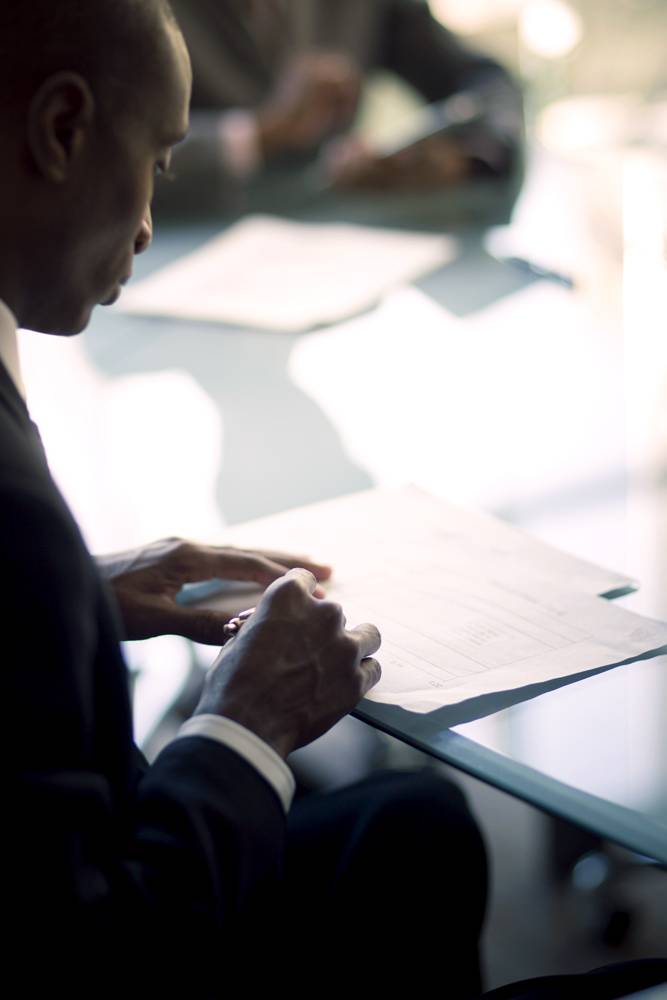 Not only has the current recession left minority communities with disproportionately high unemployment, many corporations are also making diversity programs less of a priority.
While African-Americans make up 12 percent of the working-age population, they make up only 5 percent of the physicians and dentists in the United States — a figure that hasn't budged since 1990, according to recent analysis prepared for the New York Times. This shows that diversity recruitment among elite careers is stalling.
Black professionals will continue to get hired at firms with or without diversity recruitment programs. But as racial economic inequality continues to widen, shrinking minority representation may signal the start of a potential backslide in progress for African-Americans and other minorities.
According to Pamela C.V. Jolly, founder and CEO of Torch Enterprises, Inc., Black professionals looking to climb the corporate ladder need to take a longer-term view of their career development. Her company, a strategic investment firm, focuses on funding and developing minority-owned businesses.
As professionals move further up the corporate ranks, she explains that getting promoted becomes increasingly dependent on what they do outside of their office hours to develop their careers.
"That's uncharted territory for a lot of us," says Jolly. She advises spending time developing a relationship with your human resources department to ensure you don't miss out on intangible compensation benefits. Many human resources departments have a budget to develop leadership among high-performing professionals with special programs, workshops and conferences.
If you're at a smaller company with a more modest HR department, you may have to take proactive steps to ensure your personal career growth. Benchmark yourself against your industry peers to make sure that you're competing within industry standards and keeping up with them in training, education, salary and growth.
Jolly also advises investing the time to form relationships with mentors of any color who either work in your industry or perform a similar role in a different industry. By comparing their leadership styles against your own, you can gain a better understanding of your own leadership style and maximize your ability to partner with the leaders in your firm.
Many industry experts may not have the time or inclination to become full-on mentors, Jolly warns. "You don't want to ask them, will you be my mentor – instead, study their legacy and ask them pertinent questions. They are wisdom bearers," she says. "You have to do your homework first. Make it of mutual benefit for those in leadership positions to invest their time in your pursuit of success."
The opinions expressed here do not necessarily reflect those of BET Networks. 
BET National News - Keep up to date with breaking news stories from around the nation, including headlines from the hip hop and entertainment world. Click here to subscribe to our newsletter.
(Photo: John Fedele/Getty Images)