Movin' On Up: CBC Members Snag Democratic Leadership Spots
Rep. Maxine Waters will serve as ranking Democrat on Financial Services Committee.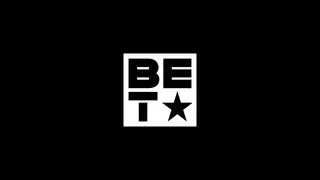 Waters, who will succeed the retiring Massachusetts Rep. Barney Frank, spent much of the past three years under the cloud of an ethics investigation into whether she used her position to steer bailout funds to a bank in which her husband owned stock and on whose board he served. She was cleared of the charges in September, but her chief of staff was reprimanded.
In her new role she will have to vigorously defend the Wall Street Reform and Consumer Protection Act passed after the financial crisis. The law put in place new regulations and safeguards to not only prevent a similar crisis from happening again, but to also ensure that financial institutions cannot take advantage of consumers. African-Americans, who were frequently targeted by predatory lenders offering sub-prime mortgages and high-interest credit cards, were disproportionately harmed by the lack of oversight that led to the crisis.
Waters, who has been a fierce advocate for minority-owned banks, proposed the law's mandate that every federal financial agency have an Office of Minority and Women Inclusion to promote and ensure diversity in employment and procurement opportunities. In addition, it requires that financial companies that do business with the federal government and Wall Street to promote diversity in their workforces. The congresswoman felt so strongly about the measure that she led a coup of CBC members who also sit on the panel that threatened to keep the bill from getting to the House floor for a vote and final passage unless it was included.
Waters said that housing reform also will be a major priority for her. African-Americans were hard hit when the housing bubble burst and experienced a disproportionately high level of foreclosure, a problem that Waters will likely try to correct.
"Housing finance reform, in particular, will be crucial to ensuring the long-term success and stability of our economy. I believe we need a financial system that facilitates economic opportunity and wealth creation for all, and I stand ready to work with my colleagues towards that goal," she said in a statement after her unanimous election.
Rep. James Clyburn (South Carolina) will continue to serve as assistant Democratic Leader. Maryland Rep. Elijah Cummings also was re-elected ranking Democrat on the House Oversight and Government Reform Committee. Reps. John Lewis (Georgia) and G.K. Butterfield (North Carolina) will be senior chief deputy whip and chief deputy whip, respectively. California Rep. Karen Bass will be the Democratic Caucus' Organization, Study and Review chair, and Reps. Barbara Lee (California), Bobby Rush (Illinois), Cedric Richmond (Louisiana), Yvette Clarke (New York), Keith Ellison (Minnesota) and Gwen Moore (Wisconsin) will serve on the party's Steering and Policy Committee.
"I am proud that CBC members will continue to advocate for the interests of their constituents, African-Americans and vulnerable communities as they serve in congressional leadership positions during the 113th Congress," said CBC Chairman Emanuel Cleaver. "Their elections and appointments to these roles are a testament to the unique perspectives and solid leadership qualities they bring to the table."

BET Politics - Your source for the latest news, photos and videos illuminating key issues and personalities in African-American political life, plus commentary from some of our liveliest voices. Click here to subscribe to our newsletter. 
(Photo: REUTERS/Joe Skipper)