Stacey Abrams' Organization Fair Fight Donates $1.3 Million To Help People Pay Off Medical Debts
She understands 'firsthand' how medical debt crushes poor Americans.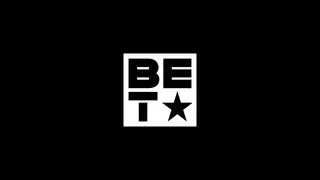 Stacey Abrams' Fair Fight Action, which focuses primarily on voting rights issues, has taken a major step toward health care advocacy.
The organization donated $1.34 million from its political action committee to the nonprofit organization RIP Medical Debt to eliminate $212 million in face value debt owed by 108,000 people in Georgia, Arizona, Louisiana, Mississippi and Alabama, The Associated Press reported.
Fair Fight CEO Lauren Groh-Wargo told the AP the organization advocates for expanding Medicaid coverage in the 12 states that have refused to expand the health insurance to all poorer adults.
An estimated 25 million American households have medical debts they are struggling to pay, according to Fair Fight's website. The pandemic has made the problem worse.
"I know firsthand how medical costs and a broken healthcare system put families further and further in debt," Abrams said in a statement. "Across the sunbelt and in the South, this problem is exacerbated in states like Georgia where failed leaders have callously refused to expand Medicaid, even during a pandemic."
Fair Fight recently launched ads urging Georgia Republican Gov. Brian Kemp to add Medicaid expansion to the state legislature's agenda during an upcoming special session to redraw electoral districts.
Fair Fight's contribution is the third-largest donation in the history of RIP Medical Debt, which has assisted more than 3 million people since opening its doors in 2014. The health care services organization usually purchases bundles of medical debt from collection agencies at a fraction of the original debt amount.
Fair Fight plans to send letters to people whose medical debts have been wiped out. Nearly 69,000 debtors in Georgia, more than 27,000 Arizonians, more than 8,000 people in Louisiana, and about 2,000 debtors each in Mississippi and Alabama stand to have their medical bills paid.