Cardi B And Cuban Doll Feud Again Over Offset's Alleged Cheating
The two did battle over Twitter.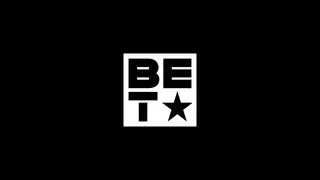 Rappers Cardi B and Cuban Doll engaged in a heated Twitter exchange Saturday (Jan. 8) over, well, Offset.
It all transpired after Cuban Doll, 23, shared a few leopard-print looks from an upcoming music video, Complex reports. Later on, Cuban posted a photo on her Instagram story of Nicki Minaj with leopard-print hair, suggesting her inspo for her wardrobe. Both Minaj and Cardi have had a longstanding history of beef, which explains the trigger for the Twitter battle.
After a Cardi fan account responded to the above post with an old video of Cardi displaying support for Cuban, Cardi responded: "Ask me why they hate me … THEY DON'T HAVE A REASON, JUST BANDWAGONING. It's Cool tho, everyone that ever hated never succeeded," she said in the since-deleted tweet.
All of Cardi's tweets have been deleted, citing the exchange as "bad for business."
Time barely moved before Cuban responded, "me & you ain't been cool [since] Offset was tryna f**k me." In another tweet she said, "don't play victim… THATS WHAT WE NOT FINNA DO."
Cardi, 29, claimed Cuban was the one who started the whole debate with two now-deleted tweets, which appeared to be directed at Cardi and Offset's marriage.
"I pray a man don't marry me just to cheat on me," Cuban began. "That's next level OD Disrespectful." She then went on to explain why she didn't name Cardi as a muse: "I could never be inspired by someone I don't listen to. Simple stop trying to force that on me."
It continued with Cuban calling Cardi a "bully" for attacking her over clothes, but Cardi said the energy wasn't in relation to the leopard clothes, but instead her focus was about the two tweets about inspiration and cheating allegations that were deleted.
Cuban said the cheating husband's tweets were not about Cardi and Offset and said Cardi can't be mad she doesn't listen to her music.
The exchange transitioned fully into Offset's 2018 so-called cheating scandal.
Cuban eventually went on IG Live with The Media YouTuber to further break down the situation.