Damn: Prince's Estate Just Hit Roc Nation With a Lawsuit
Add another to the list of Jay Z's 99 problems.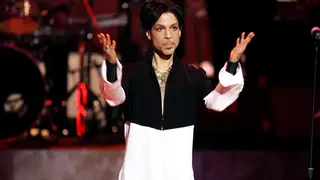 Roc Nation monarch Jay Z may consider himself many things, but a royalty-infringing thief is not one of them.
However, let Prince's NPG Records Inc. and NPG Music Publishing music proprietaries tell it to the judge, and the rap mogul's Tidal streaming service has been five-finger discounting the late Prince's musical catalog.
According to The Star Tribune, Prince's estate has officially filed a federal lawsuit against the adroit Roc Nation empire with allegations of copyright infringement. In the claims, the NPG music entities assert that while Prince did ink a deal for his LP HitNRun: Phase 1, to be streamed exclusively through Tidal, the service "exploited" more of Prince's music inventory than originally agreed upon.
On Oct. 21, Nov. 7 and Nov. 11, Star Tribune reports that Roc Nation did file with Carver County District Court with the claims that oral and written consent for all of the Purple One's music to be available through Tidal. But NPG's lawsuit claims that no proof of the consent was presented after Roc Nation received a ton of written requests for it.
To settle the matters, Prince's estate asks that the decision to stream or not to stream be left up to a jury and Tidal discontinues all streaming of his music besides the LP. That and a few coins for "unspecified damages" ordered for payment by Roc Nation.