5 Reasons Why We Can't Wait To See D'Angelo On Verzuz
The voice, the songs, and a bunch of surprise guests are on tonight's menu from the Apollo Theater in Harlem.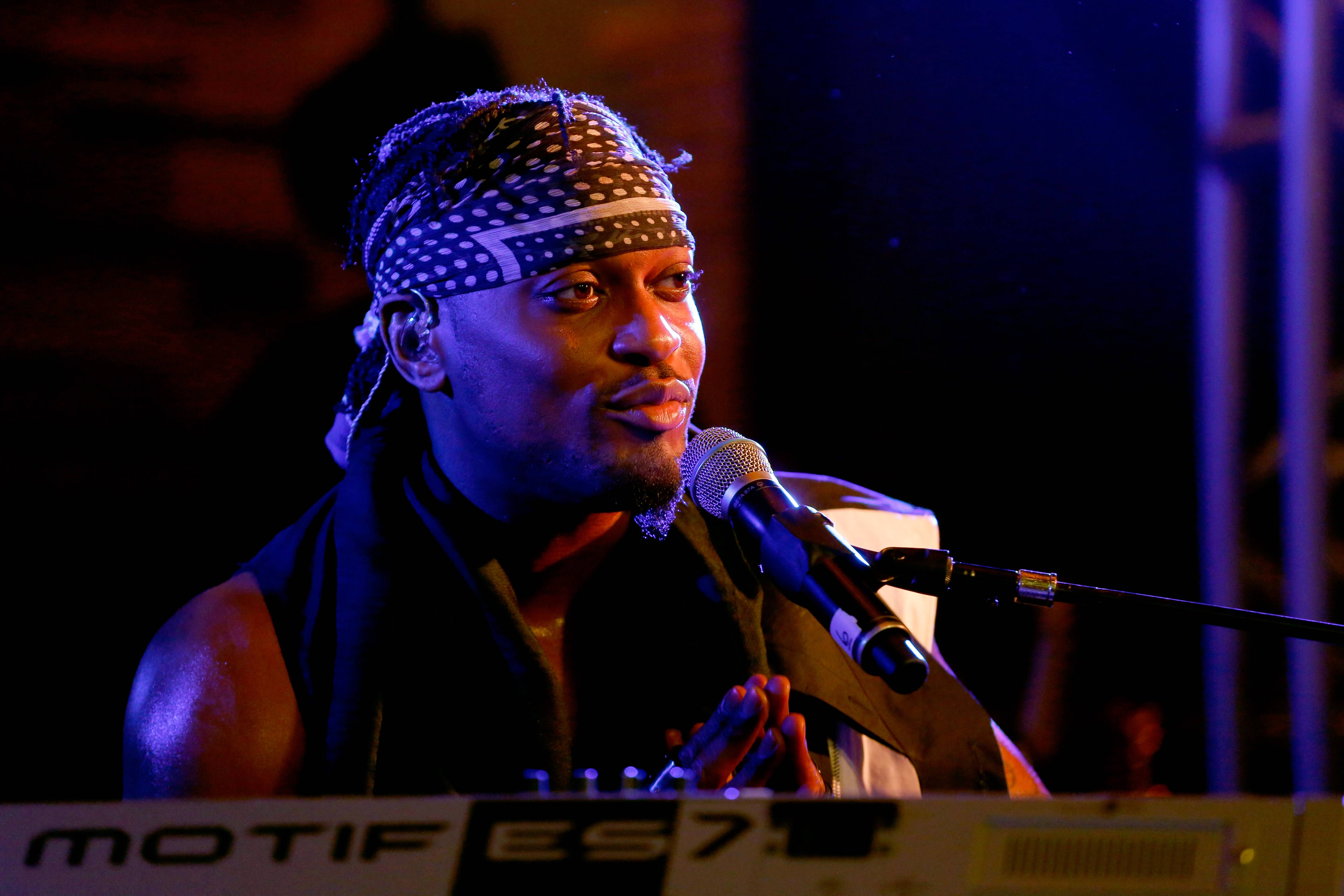 Singer/songwriter D'Angelo will perform live at the Verzuz Battle on Feb 27th at the Apollo Theater. A few "mystery" friends will join the singer on stage. The King of Neo-soul has put the internet into a frenzy as fans try to guess who his special co-host will be. Throughout his career, the singer has become a pioneer of the neo-soul movement and the father of today's R&B.
RELATED: D'Angelo Scheduled For The Next Verzuz Battle
90's R&B singer D'Angelo is set to appear on the next Verzuz battle. The neo-soul pioneer will go hit for hit with a yet-to-be-announced opponent live at Harlem's Apollo Theater on Feb. 27. The soulful pop star will not venture on stage alone. Verzuz has announced that D'Angelo will be bringing some "mysterious friends" with him on the "legendary night."
D'Angelo's most recent album was 2014's Black Messiah, which reached no. 5 on the Billboard 200. The R&B superstar has won 2 Grammys, and his versatile musical talents have made him one of the greatest musicians of all time.
Rise to Fame

His first album was Brown Sugar, which was released in 1995. The album debuted at no.6 on the R&B charts. Following a four-year musical hiatus, the singer released Voodoo in 2000, which thrust him into fame. His hit single "Untitled (How does it feel?)" earned the singer a Grammy for Best Male R&B Vocal. Voodoo won Best R&B Album that same year.

Friendship

D'Angelo and Questlove first met in 1996, when the Roots played a show with The Fugees and Goodie Mod. Questlove decided that he would use this performance to grab D'Angelo's attention, who was in the audience. Questlove recalls changing the entire set to do this. "Okay, I'ma do this very obscure Prince drum roll and see if he gets it,' he tells Ambrosia For Heads. For him, it was deeper than music. He used his drums to communicate with D'Angelo. "That was an African communication thing," Questlove explained, "I had to use my drum to tell him, 'Okay, we speak the same language.'" The King of neo-soul responded with a standing ovation. The duo has remained friends ever since.

The Father of Today's R&B

D'Angelo is a Soulquarians, similar to musical icons like Maxwell, Erykah Badu, and Jill Scott. Neo-soul music started in the '90s; it was a slow-burning mixture of 70's classic soulful-jazz interlaced with elements of hip hop, pop, and funk music. Due to his musical abilities, D'angelo is often compared to musical legends like Prince and Marvin Gaye. The neo-soul movement birthed today's R&B.

A Musical Prodigy

Born Michael Eugene Archer, the Grammy-winning artist was a musical prodigy. He learned to play the piano at the age of 3. At the age of 17, D'Angelo won Amateur Night at the Apollo by performing Johnny Gills "Rub Your Feet." The multi-talented artist wrote and produced his debut Brown Sugar, entirely by himself. His musical abilities have made him an R&B legend.

Black Messiah is Deeper than Just Music

As a part of the neo-soul movement, D'Angelo revolutionized soul music. His third album, Black Messiah, is a politically charged record released amid the Black Lives Matter protests. As racial unrest regarding the murders of Eric Garner and Michael Brown swept the nation, the singer used his musical talents to create a protest album. The album embodies Black American's fight for equality and highlights some of the singer's personal battles.

Sit back and listen as D'Angelo and his mysterious group of friends take you down a soulful journey next Saturday at 8 p.m. The live show will stream on VerzuzTV's Instagram and Apple Music.