Maryland Gov. Wes Moore Blasts Politicians For Wave Of Book Bannings
The nation's only Black governor urges Morehouse's graduating class to be vigilant about attempts to erase our history.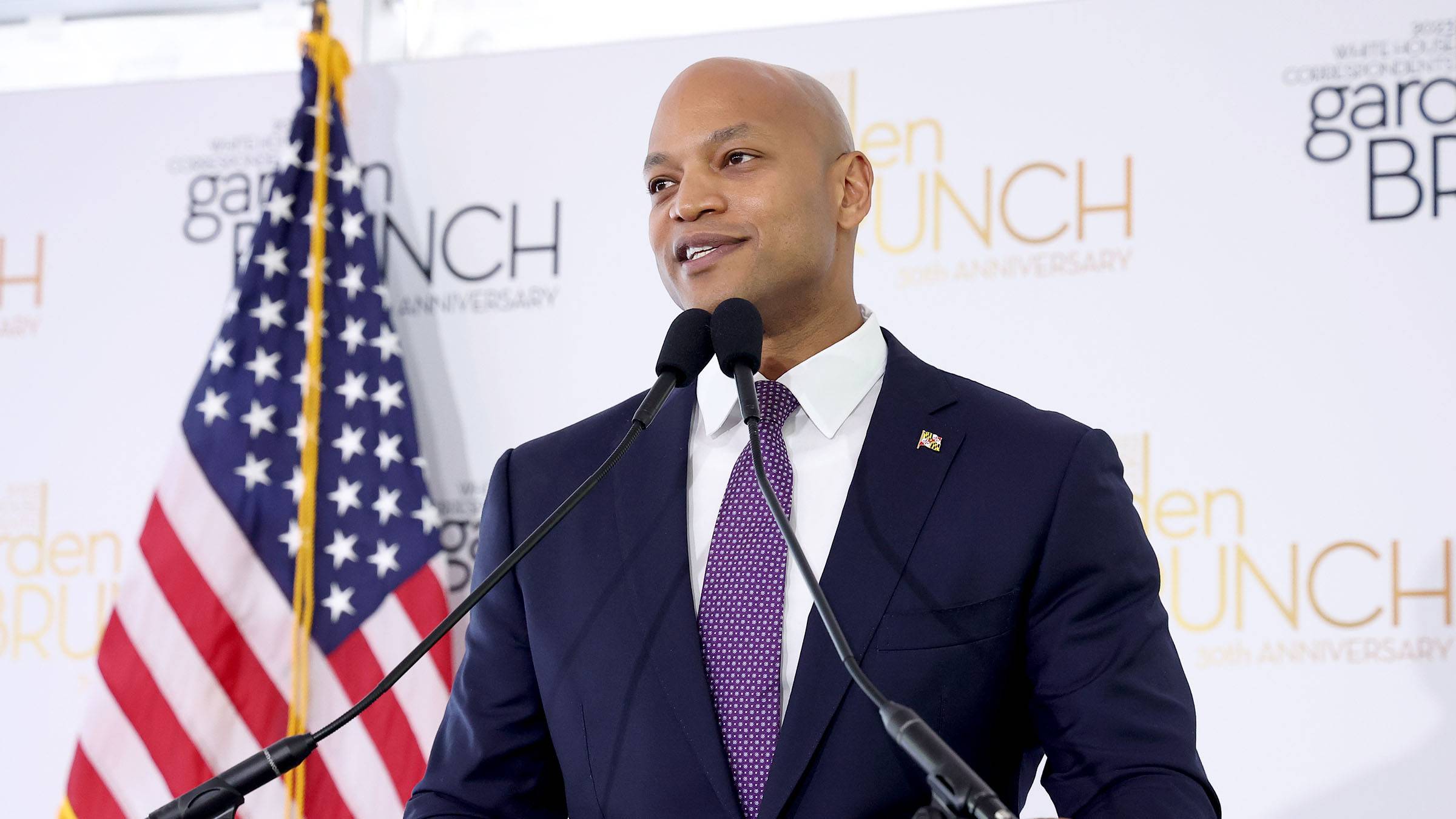 Maryland Gov. Wes Moore denounced the wave of national book bannings and urged Morehouse College's graduation class to guard against attempts to erase history, underscoring that knowledge of history leads to knowledge of one's power.
"When politicians ban books and muzzle educators, they say it's an effort to prevent 'discomfort and guilt' – but we know that's not true. This is not about fear of making people feel bad. This is about fear of people understanding their power. This is about fear of you realizing that you come from a long line of titans – and visionaries – and dreamers – and pioneers – people who defied the odds and helped build this nation with their hands, their hearts, and their minds!"
Moore is currently the nation's only Black governor and just the third elected to office, following former governors Douglas Wilder of Virginia and Massachusetts' Deval Patrick.
"I look around the country and I see book banning. I'm looking around the country right now and I'm seeing … teachers being censored. I see [the] curriculum of truth being taken out," Moore said.
From July 2021 to June 2022, PEN America's Index of School Book Bans listed 2,532 instances of individual books being banned, affecting 1,648 unique book titles – 659 of them containing prominent characters of color, the nonprofit's analysis found. By mid-2022, the organization counted 338 banned book titles (21 percent) that address issues of race and racism.
In one of the most recent examples, Virginia's Spotsylvania County Public Schools Superintendent sent a March 28 memo directing the county's director and assistant director of teaching and learning to remove 14 titles from school libraries, including Nobel Laureate Toni Morrison's Beloved and The Bluest Eye.
This scenario is increasingly playing out at school districts across the nation. According to The New York Times, "a rapidly growing and increasingly influential constellation of conservative groups" is behind the wave of book challenges.
These groups are working at multiple levels – from school districts to state capitals and in Congress – to ban certain books. They justify the book banning as an attempt to defend parental rights. The organizations are increasingly interconnected, well funded and politically influential.
Florida under Gov. Ron DeSantis' leadership has emerged as the epicenter of book banning, The Times reported. DeSantis, his GOP-controlled state legislature and his network of conservative groups helped push through three state laws in 2022 targeting certain reading or educational materials for banning, including Beloved.
At the same time, DeSantis is the de facto leader of a trend among conservative governors to ban Advanced Placement African American Studies in high schools, which now includes Arkansas, North Dakota and Virginia. The wave started after DeSantis banned the course because he said it lacks educational value and violates state laws.
In Georgia, Gov. Brian Kemp signed legislation limiting what can be assigned for reading in classrooms while also granting parents more influence over school curriculum. Atlanta station WAGA reported that the ban included educational material teaching that the United States is "fundamentally racist" and Critical Race Theory (CRT).
CRT is a college-level academic framework to analyze systemic racism that is not taught at elementary or secondary schools. But the term "critical race theory" has been co-opted by conservatives as a catch-all phrase to silence discussion about systemic racism.
Moore said, "I can think of few greater threats to our nation than this threat to our history – a threat that will have lasting consequences. Not only because those who don't remember the past are condemned to repeat it – but because those who do not learn their past will never know their own power."