Ohio Governor Reduces Kelley Williams-Bolar Charges
John Kasich reduced the two felony counts of the single mother who was arrested for sending her children to school out of her Akron district.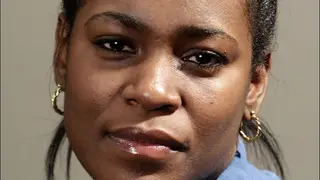 Just a day after the parole board said no, the governor said yes.
On Wednesday, Ohio Gov. John Kasich agreed to lessen the two felony counts on Akron resident Kelley Williams-Bolar's record. Earlier this year Williams-Bolar received the felonies on her record and served nine days in jail for using her father's address to enroll her children in a neighboring school district. On Tuesday, the Ohio Parole Board rejected her request for a pardon.
The two felony counts on her record threatened her efforts to earn her teacher's license and ultimately a better future for her and her family, but Kasich agreed to reduce the convictions to two misdemeanors.
"When I first heard about this situation, it seemed to me that the penalty was excessive for the offense," the governor said in a statement. "In addition, the penalty could exclude her from certain economic opportunities for the rest of her life."
The governor does not want people to get the wrong idea from the reduction, however.
"No one should interpret this as a pass — it's a second chance," Kasich said.
Through Kasich's orders, Williams-Bolar will be required to report for probation, serve 80 hours of community service, work full time, pay the cost of her prosecution and not take any drugs or drink alcohol.
To contact or share story ideas with Danielle Wright, follow and tweet her at @DaniWrightTV.