House Majority Whip Under Fire for 2002 Speech to White Supremacist Group
Rep. Steve Scalise says he was unaware of the group's leanings.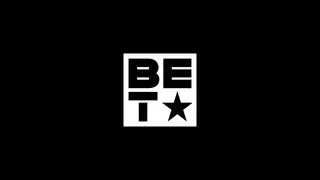 Louisiana Rep. Steve Scalise will assume the role of House Majority Whip in January under a cloud of allegations of racism following the disclosure this week that he delivered remarks at a convention of the European-American Unity and Rights Organization in 2002. EURO was founded by former Ku Klux Klan leader David Duke, but Scalise, who was a state legislator at the time, says he knew nothing of the organization's white nationalist leanings.
"I don't have any records from back in 2002, but when people called and asked me to speak to groups, I went and spoke to groups. It was myself and [former state Sen.] James David Cain who were opposed to the Stelly tax plan," he told the New Orleans Times-Picayune. "I was the only legislator from the New Orleans area who was opposed to the plan publicly, so I was asked to speak all around the New Orleans region. I would go and speak about how this tax plan was bad."
Rep. Cedric Richmond (D-Louisiana), who served in the legislature with Scalise, has stepped up to defend his colleague, who will be the third-highest ranking Republican in the House.
"I don't think Steve Scalise has a racist bone in his body. Steve and I have worked on issues that benefit poor people, Black people, white people, Jewish people. I know his character," the Black lawmaker told the Times Picayune.
But others, including conservative leader Erik Erickson, are calling foul on Scalise's claims of ignorance about the group's views, arguing that it is inconceivable that a Louisiana politician could not know what any group affiliated with Duke would stand for.
"That weak attempt at an explanation doesn't pass the smell test and raises far more questions than it answers. Does he not believe that speaking to an anti-semitic hate group legitimizes them and elevates their racist and divisive existence?" said Mo Elleithee, communications director for the Democratic National Committee. "How abhorrent does a group have to be to decline their invitation? These questions are just the tip of the iceberg — Rep. Scalise and all of Republican leadership need to start giving some real answers soon."
Silence from House Speaker John Boehner and other GOP leaders drew criticism from the Democratic Congressional Campaign Committee national press secretary Josh Schwerin, who in a statement Tuesday morning chastised them for not speaking up to say Scalise was wrong. They did speak up later that day, however, The Hill reports, after the Louisiana Republican, under pressure, said the speech was "a mistake I regret, and I emphatically oppose the divisive racial and religious views groups like these hold."

Boehner praised him as a man of "high integrity and good character," but said he was Scalise was "right to acknowledge" the "error in judgment."
Scalise is just one of three lawmakers damaging the GOP brand. Earlier this month, a former spokesperson for Texas Rep. Blake Farenthold filed a workplace discrimination suit claiming gender discrimination and that the lawmaker created a hostile work environment. In addition, she said another aide told her that Farenthold had "sexual fantasies" about her.
BET Politics - Your source for the latest news, photos and videos illuminating key issues and personalities in African-American political life, plus commentary from some of our liveliest voices. Click here to subscribe to our newsletter.
(Photo: AP Photo/J. Scott Applewhite, File)