Social Network 'Outdoorsy Black Women' Signs Brand Partnership Deal
They are joining forces with retail giant REI.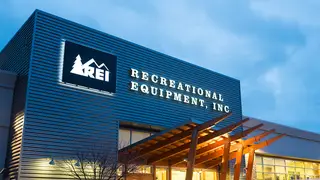 Outdoorsy Black Women is a social network connecting Black women who are passionate about the outdoorsy lifestyle. They have now signed a deal with retail giant Recreational Equipment, Inc., also known as REI.
According to Alabama.com, Outdoorsy Black Women will work with REI's Inclusion Partnerships Network to cultivate more diversity in outdoor leisure and adventure activities. Valese Jones, who manages publicity and branding for Outdoorsy Black Women, told the outlet, "The only thing (REI) did was say 'These are the things we want from you.' But, in terms of what we were going to offer them, we pretty much came up with the things that we were going to include them in. So they are covering things for us like travel expenses, money for us to do content creation, giveaways and gear."
The social network will promote REI content on their app with the company providing merchandise. REI will also give Outdoorsy Black Women staff for events, and they will pay for travel.
Outdoorsy Black Women was founded in 2019 by Toyin Ajayi. She gave up her apartment and began living out of an RV, traveling the country. Using Facebook, she eventually formed a collective of Black women who enjoyed the outdoors life, especially looking for safe spaces to travel.
"There were stories of Black campers being harassed at different campgrounds," Ajai told Alabama.com. "So a lot of us started turning to social media and asking 'Where is it safe to go camping? Where is it safe to go spend time outdoors?' And what I noticed was, as Black women were asking these questions in groups, people were gaslighting us. People were saying 'It's nothing different than what it is to be a woman outdoors' or 'Why does it have to be about race?'"
You can download the Outdoorsy Black Women free app, here.