NC A&T Enrolls 13,883 Students, Remaining Largest HBCU
With 400 more students enrolled than last year, A&T remains the nation's largest Black college for the 10th consecutive year.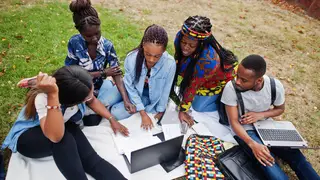 North Carolina Agricultural and Technical State University has enrolled 13,883 students for the 2023-24 school year, distinguishing itself as the largest HBCU in the nation for the 10th year in a row, according to the school's website. The number is 400 more students than the school admitted last year.
The latest enrollment numbers continue the university's almost-decade trend of consistent growth. Along with an increase in first-year students, a notable increase in doctoral students, and, improved retention were the major contributing factors to the school's sustained growth.
In a statement, NC A&T Chancellor Harold L. Martin, Sr. expressed his gratitude for the ongoing expansion of the Greensboro institution.
"The ongoing expansion of our university is providing outstanding educational opportunities for high-achieving students who increasingly seek admission to the university," Martin said. "Forty-thousand students sought admission to A&T this year, continuing a growth in applications that is among the strongest of any traditional university in America.
"We will continue to plan for and invest in critical systems, such as university housing, classroom spaces, and campus safety, to accommodate growth in enrollment, academic programs, research, and personnel." Martin's statement continued.
In addition to being the largest HBCU, NC A&T tied with Claflin University for number 9 on the 2022-2023 U.S. News & World Report top HBCUs list.
Additionally, NC A&T reported a $2.6 billion impact on the state of North Carolina based on several factors observed in a study produced by Willie A. Deese College of Business & Economics professors Dr. Cephas Naanwaab and Alfredo Romero.
"A&T delivers incredible return on investment for its students and for the taxpayers of North Carolina," said Martin in an essay posted on EdNC.org.