These Real-Life Celeb 'Ride Or Dies' Can Compete With El Chapo's Loyal AF Wife
He's got a real one, but so do these stars.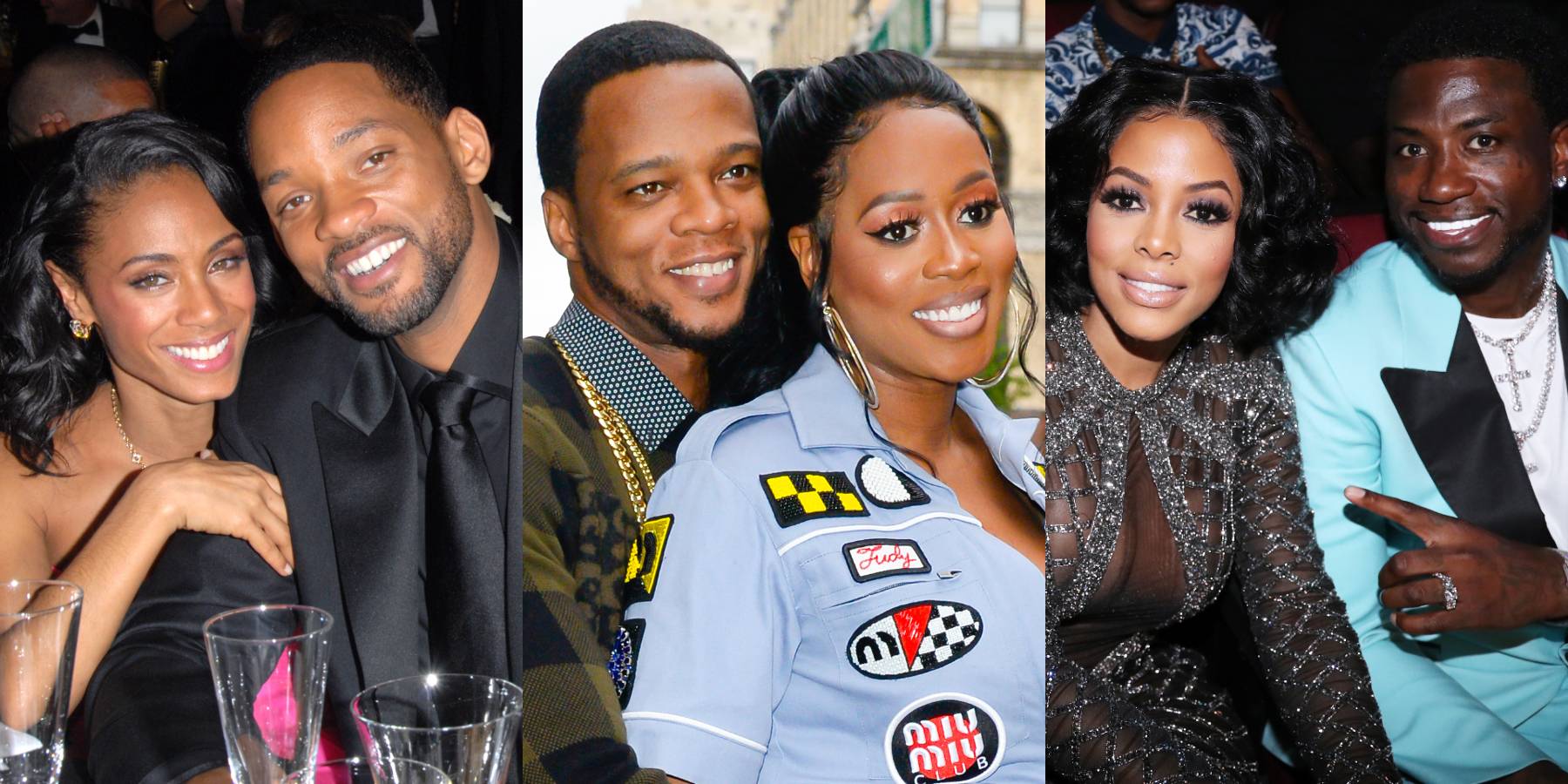 The internet is convinced that Joaquin "El Chapo" Guzman's wife, Emma Coronel Guzmán, is seriously a ride-or-die chick! 
Recently, the beauty queen, who married the Sinaloa cartel kingpin on her 18th birthday in 2007, took a stand for her husband saying he's a "simple" and "humble" man, and that she blames prosecutors and the media for making him seem like a criminal mastermind.
Never missing a day of her husband's trail (until today that is) Mrs. Guzmán claims during an interview with Telemundo, that she never noticed El Chapo, who is in an ongoing drug trafficking trial in Brooklyn federal court, doing anything illegal. 
"I think it's what any wife would do in my place, be with her husband in difficult times," the 29-year-old said. "In one way or another so that he feels and sees me present and feels my support."
Talk about having your man's back…
Keep scrolling to see celebrities who earned the title "ride or die"!
Barack Obama/Michelle Obama

We don't have to tell you how much chemistry, class, compassion and care Barack Obama and his wife, Michelle Obama, have for one another. Just look at how they handled the White House with the utmost grace! 

Remy Ma/Papoose

Seriously holding it down while she was on lock-up, Remy's rapper husband made sure she had everything she needed—not only while she was incarcerated, but also when she returned home! 

Keyshia Ka'oir/Gucci

When Gucci Mane received a felony conviction for a gun charge in 2014, it was said that he gave his then-girlfriend, Keyshia Ka'oir, $2 million to remain faithful while he served time. 

According to Keyshia, "He did not pay me to be faithful. That is just dumb," she shared with The Post. "Gucci is not that type of a man," adding, "I did have more money for him when he came home, and I will just leave it at that."

Talk about holding it down!

Tia Mowry/Cory Hardrict

While "Sister, Sister" actress Tia Mowry is living her best life in Hollywood, her soon-to-be husband, actor Cory Hardrict, was struggling with "odd jobs" and living in an empty studio apartment with no furniture. 

"I was waiting on a bus stop—after I shot my first film. Her sister and her drove by, they saw me waiting and asked to give me a ride," he told Blogxilla. "I was embarrassed. I was downtown. They gave me a ride and we were friends ever since. They took me to Inglewood, so that's how that relationship started. We were friends, we started dating and it just went from there."

Seeing the potential in Corey, Tia married him in 2008 after dating for six years.

LeBron James/Savannah James

"We have been down since high school," the famed NBA star told The Hollywood Reporter about his high school sweetheart. "In all actuality, Savannah was with me shooting in the gym when I [had] absolutely nothing."

Jada Pickett-Smith/Will Smith

Actress Jada Pinkett-Smith has been very candid about her relationship with her actor husband, Will Smith. The couple even shared how much effort it took for both parties to be able to pursue their careers. With 21 years of marriage, it seems to be working out!

Ice Cube/ Kim Woodruff-Jackson

After meeting his wife, Kim Woodruff-Jackson, while she was attending the Auburn University at Montgomery, rapper Ice Cube has been in love. Married for over 25 years, Kim has made sure to take care of their family while her husband persued his rapping career. 

"I still get the butterflies when I see her. It's a true partnership," Ice Cube told TheRealRickeySmiley.com. "I respect my wife and she respects me," he continued. 

Snoop Dogg/Shante Broadus

Despite going through their ups and downs, including an almost divorce in 2004, Snoop Dogg and his wife, Shante Broadus, celebrated their 21st wedding anniversary in June.

The couple, who have been together since high school, seem to have methods to keeping it together while in the public eye.