Commentary: Black Women Are the Stars of Fall Television
The road to greater visibility for African-American actresses on TV hasn't been easy.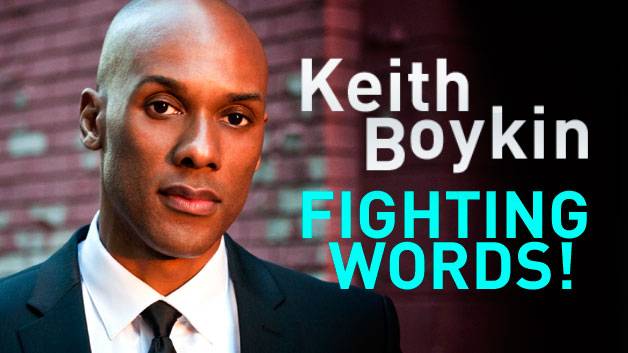 If you're tired of seeing white guys getting all the best roles on TV, that's about to change. As television's new fall season kicks off this coming week, we're about to see more Black women in major leading roles than we've ever seen before at one time.
It starts on Monday when Nicole Beharie plays Lieutenant Abbie Mills, a small-town detective teamed up with an 18th century Revolutionary War veteran to take on headless horsemen and other supernatural forces who've invaded a quiet New York community in the Fox drama series Sleepy Hollow.
Also on Monday, Jada Pinkett Smith premieres her new role as the evil gangster Fish Mooney in the Batman-inspired Fox series Gotham.
That's just the first day of the week.
On Wednesday, Tracee Ellis Ross plays Dr. Rainbow Johnson, a working mom/anesthesiologist who defies old-fashioned stereotypes about race and identity in the new ABC comedy series black-ish.
The very next day, we finally learn what happened to Olivia Pope when Kerry Washington returns in her role as the ultimate Washington fixer leading her tough team of gladiators in the hit ABC drama Scandal.
After Scandal, Thursday night viewers can watch as Viola Davis takes center stage in the role of Professor Annalise Keating leading a group of her law students in the new Shonda Rhimes drama series How to Get Away With Murder.
Never before have we seen so many African-American women playing major roles in so many big television series. "It's f---ing fantastic," says Mara Brock Akil, creator and executive producer of Being Mary Jane.
What's more amazing is that all these changes just started happening within the past two years. "It's hard to believe," writes Teresa Wiltz, "that before Kerry Washington made her 'Scandal' debut in 2012, the last time a Black woman starred in a network drama was 1974" when Teresa Graves played in Get Christie Love!
"Networks are finally catching up to something that I've always known," says Akil, "There's beautiful stories to tell through the eyes of a Black woman." Akil describes African-American women as "loyal dedicated fans" with enormous buying power and unique stories to tell.
That's a potentially lucrative market for advertiser-driven network TV executives. And with new polls showing the scandal-plagued NFL struggling to maintain its viewership among women, the fall TV shows arrive just in time to fill the gap.
Still, the road to greater visibility for Black women on TV hasn't been easy. Sasheer Zamata, who joined the cast of Saturday Night Live early this year, is expected to return as SNL kicks off its 40th season on Saturday, but the show received criticism for years over its failure to hire Black women. SNL's makeup department was thrilled, Zamata joked when she was hired, because they get to use products they hadn't used in a decade.
Another controversy culminated just a few days ago when the Los Angeles transit system had to remove promotional ads for Fox's new hospital drama Red Band Society from its buses after complaints were made about an ad that labeled Oscar winner Octavia Spencer as "Scary B---h."
And just this week, New York Times writer Alessandra Stanley described hit show creator Shonda Rhimes as an "angry black woman," a bizarre characterization for the lead paragraph of a feature story about Rhimes's new show.
Yet, with so many powerful Black women to be depicted on TV in the coming year, there's no doubt this season won't look like any other past season on American television. Akil applauds the change, which she's been championing for years. "It's about time," she said. "And it's something that also should just be normal."
Of course, it's not just Black women who are watching these shows. Network TV executives are finally starting to learn from the ratings that people of all colors, including men, are eager for diverse and exciting new stories and characters. We've been forced to identify with stories of white men for decades. It's about time we see something new and different that represents the true diversity of our country.
So when Viola Davis teaches her students how to get away with murder next week, or when Alfre Woodard becomes the first Black woman president next month, you can bet I'll be tuning in. 
Keith Boykin is a New York Times best-selling author and former White House aide to President Clinton. He attended Harvard Law School with President Barack Obama and currently serves as a TV political commentator. He writes commentary for BET.com each week.
The opinions expressed here do not necessarily reflect those of BET Networks.
BET National News - Keep up to date with breaking news stories from around the nation, including headlines from the hip hop and entertainment world. Click here to subscribe to our newsletter.