Jermaine Dupri On Atlanta's Musical Output: 'We Have Declined'
The So So Def founder says he does love his city's growth overall.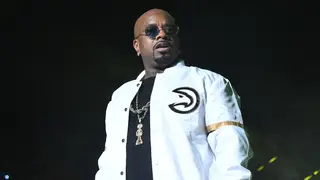 Jermaine Dupri is Atlanta to the core, but even the most ardent supporters of their hometown are critics of it.
"The way the city is now, I love the growth of the city, but I feel like musically, we have declined from what it was in my era of coming up. The pool is not that big anymore," JD told the outlet. "The artistry is not there as much as it used to be. And it needs to get back to that. Kids need to get back to being creative and not being scared to do what the music makes them want to do."
Additionally, Dupri says he's looking forward to the future of A-Town and hopes to inspire the next generation to innovate.
"I'm waiting to see if what I'm saying happens because normally, what I'm saying usually happens," he added. "Whether it's from me or somebody else that's just in the universe. And the universe is probably telling me to say this because there's somebody that's getting ready to come out that's in that space. I hope that's what happens."