Crime Mob's Princess Praises 'Honk For Jesus' For Including 'Knuck If You Buck' In The Film
The song has become a staple song in the Black community.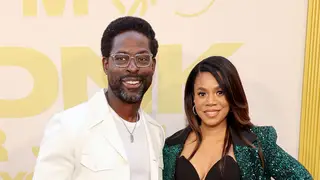 "Knuck If You Buck" is a cult classic in the Black community and has become a staple at parties, Greek strolls, and everything in-between.
The song has now been featured in the new film Honk For Jesus where Regina Hall and Sterling K. Brown are in a car scene rapping the lyrics.
While fans enjoyed the scene, so did Crime Mob rapper Princess, who was featured on the record and took to social media to show her appreciation.
"… and the movie airs the same weekend we did our first show….If you don't think God has a sense of humor… 😂🙏🏾"
You can watch the film in theaters now and stream it on Peacock.