U.S. Deploys Armored Vehicles To Help Haiti Relief Efforts
Violent gangs in the Caribbean nation have cut off routes to transport supplies like water and fuel.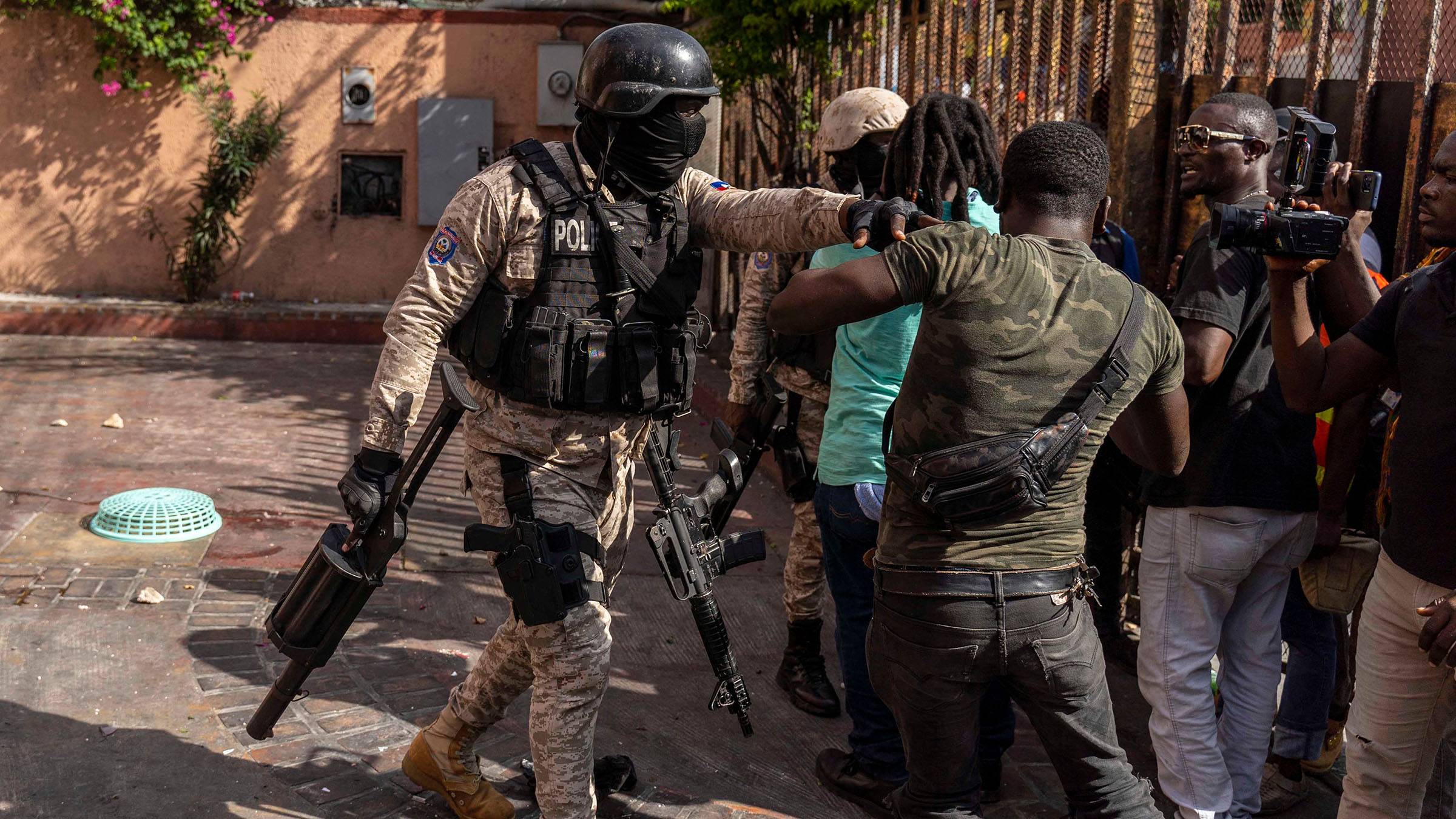 The United States and Canada have reportedly sent armored vehicles to Haiti after its government asked for foreign assistance in defending against gangs threatening to oust current prime minister Ariel Henry.
According to The Hill, Henry's government has been facing increasing political pressure and a security crisis after he announced last month an end to fuel subsidies, which spurred drastic shortages and soaring prices.
A State Department spokesperson said on Sunday in a statement (Oct. 16) that a joint U.S.-Canadian aircraft arrived at Port-au-Prince with tactical and armored vehicles and other supplies.
"This equipment will assist (Haiti's National Police) in their fight against criminal actors who are fomenting violence and disrupting the flow of critically-needed humanitarian assistance, hindering efforts to halt the spread of cholera," the State Department said.
The spokesperson said that along with the equipment, a joint initiative will help train Haitian authorities and local law enforcement in an effort to combat the ongoing wave of crime in the country.
Since a crippling earthquake and the assassination of former president Jovenel Moïse took place more than a year ago, Haiti has been subject to the growing presence of G9 and Family, a street gang that has seized territory in the country, blocking off fuel and water supplies until their demand that Henry resign as PM is met.
G9 and Family has also demanded that the government grant amnesty to its members, while also declaring its intention to seek seats in the Haitian parliament.