Rapid Aid To Help Haiti Suggested By U.N. Secretary-General
The Caribbean nation has been dealing with a severe fuel shortage and cholera outbreak in addition to widespread violence.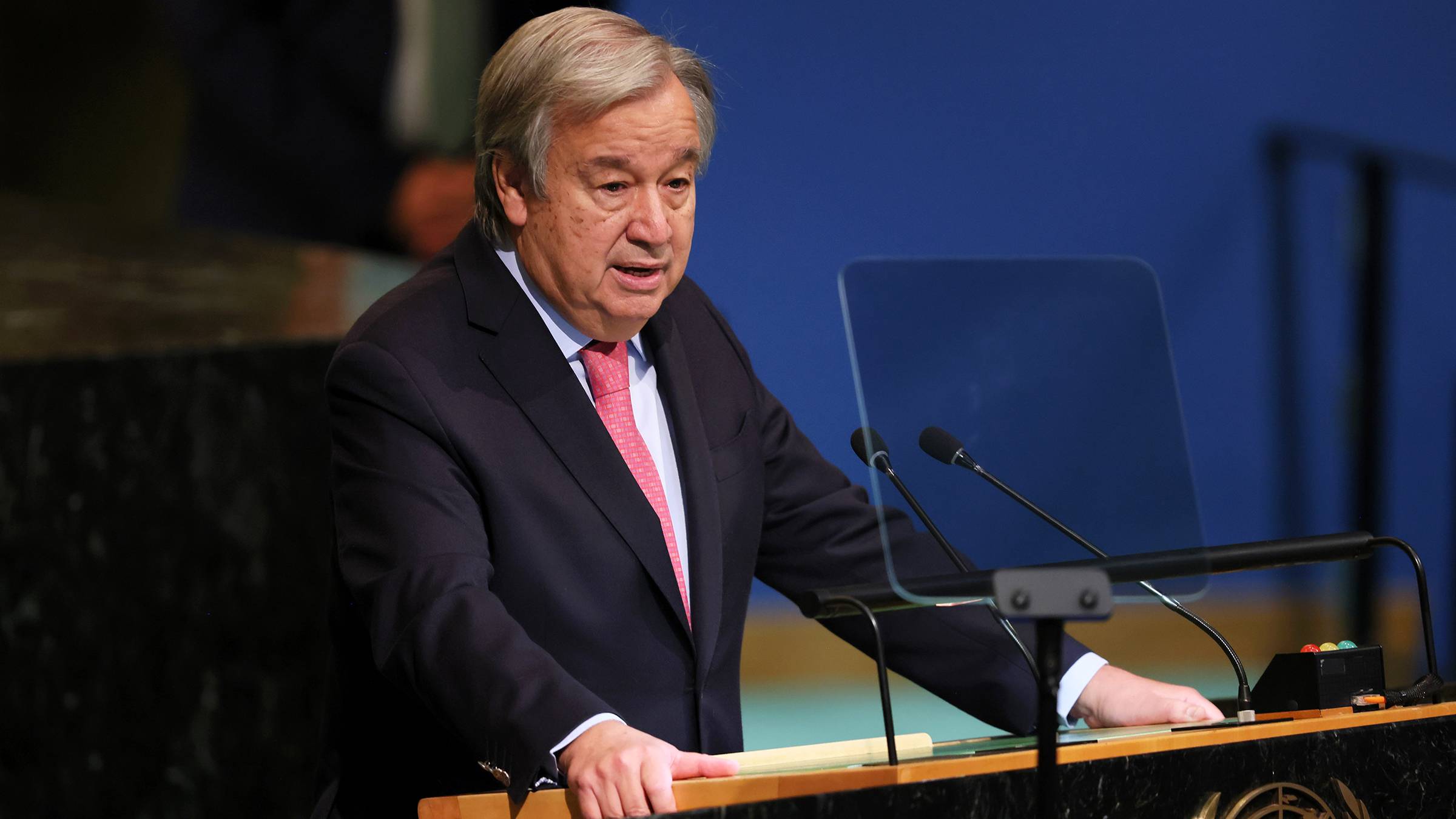 On Sunday (Oct. 9), U.N. Secretary-General Antonio Guterres proposed that one or several countries send "a rapid action force" to help Haiti's police remove a threat posed by armed gangs.
According to a letter to the U.N. Security Council, obtained by Reuters, Guterres did not suggest that the force be deployed by the United Nations, but rather the 15-member Security Council should simply welcome such a force and notes he may boost U.N. capacity to support a ceasefire or humanitarian arrangements.
Last week, Haiti said it would ask for a "specialized armed force" to help combat the crisis caused by a blockade of its main fuel port by a coalition of gangs that has crippled transportation and forced hospitals and businesses to cease operating.
A shortage of bottled water has also been the result of the blockade as the Caribbean nation is also combating a new cholera outbreak, which is controlled through hygiene and clean water.
The United States noted on Sunday that it's reviewing Haiti's request.
Guterres said a rapid action force "would, in particular, support the HNP (Haitian National Police) primarily in the Port-au-Prince metropolitan area in securing the free movement of water, fuel, food and medical supplies from main ports and airports to communities and health care facilities."
"To this end, the force would support the HNP's efforts to remove the threat posed by armed gangs and provide immediate protection to critical infrastructure and services," he wrote, adding that one country would need to lead the rapid action force which "would be gradually phased out as the HNP regained state control of critical infrastructure targeted by gangs and began to restore general security and freedom of movement."
After state control is regained, Guterres said the deployment of a multi-national police task force or multi-national special force could be considered to help Haiti down the road.