[Photo] Double Take: The Internet Found Jaden Smith's African Twin and the Resemblance Is Shocking
They're #twinning in so many ways.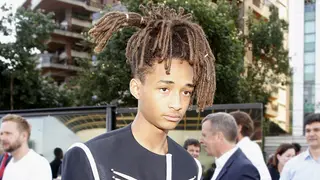 Jaden Smith has a very distinct look, but apparently he's not the only one pulling it off.
The folks at the Very Black Project found the young star's doppelganger among the Fulani people of Niger. The striking comparison will certainly have you doing a double take.
Here's a young Jaden on the left, and a Fulani girl from Niger on the right. Notice their similar features — eyes, nose, lips, skin tone and even the expression. It's also worth noting that the Fulani girl's traditional dress is totally something Jaden would rock.
The physical resemblance is, of course, stunning. But it goes deeper than that. According to Wikipedia, "The Fulani are traditionally a nomadic, pastoralist, trading people. They herd cattle, goats and sheep across the vast dry hinterlands of their domain, keeping somewhat separate from the local agricultural populations."
They also "follow a code of behavior known as pulaaku, which consists of the qualities of patience, self-control, discipline, prudence, modesty, respect for others (including foes), wisdom, forethought, personal responsibility, hospitality, courage, and hard work."
So, nomadic, enlightened and following their own code of behavior that separates them from surrounding tribes? Sounds very familiar.
See how Jaden and his sister Willow's behavior has been dissected and misunderstood by modern society with BET Breaks, above.