Florida Elections Bill Doesn't Go Far Enough, Advocates Say
Civil rights groups are weighing in on an elections bill before the Florida Senate, saying it should better protect minority voting.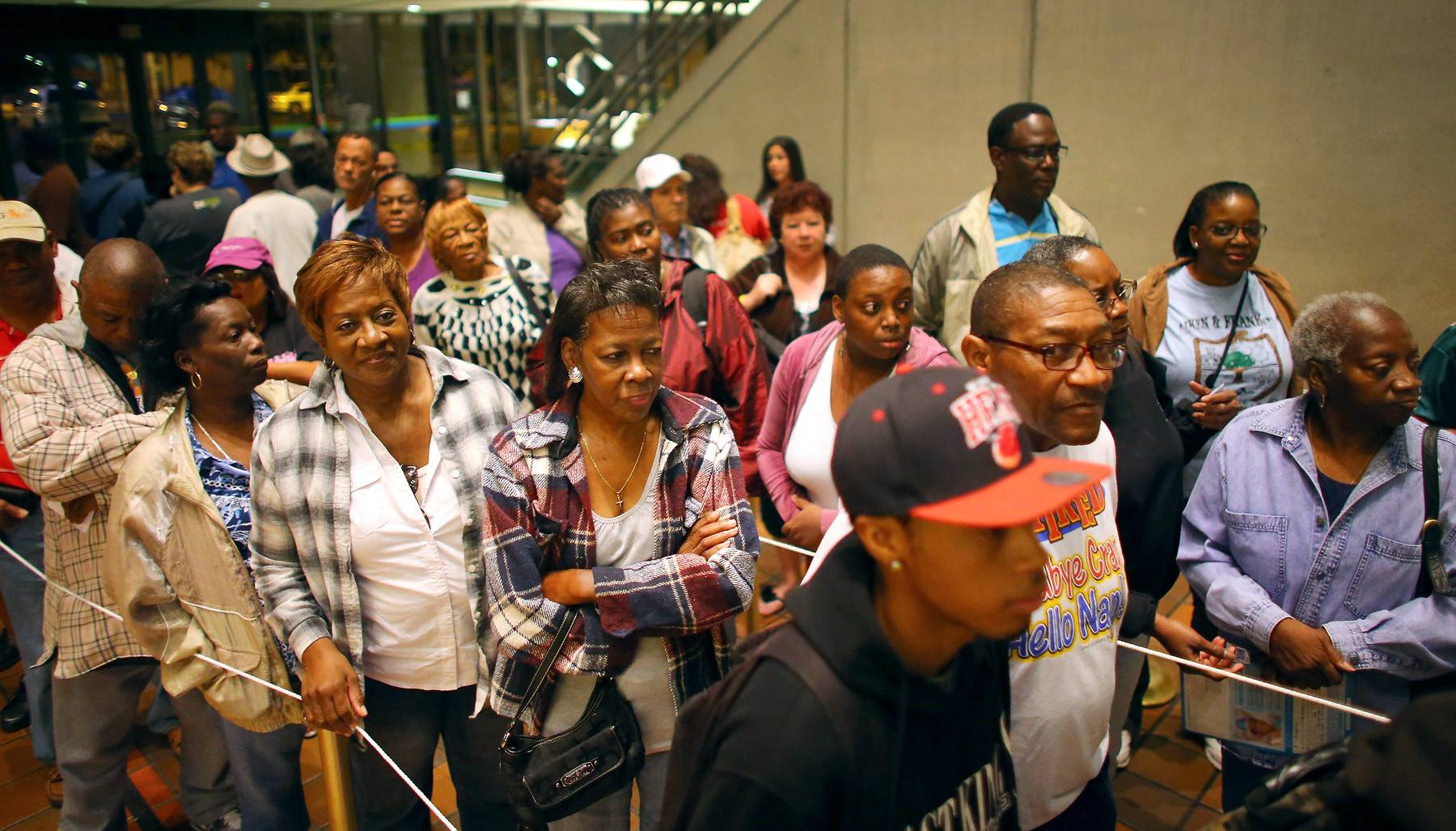 A measure to reform the elections practices in Florida do not go far enough and still restrict the access of minority voters, a group of civil rights and advocacy groups said.
The organizations, which include the Advancement Project and the local chapter of the NAACP, said that the state of Florida seems to be intent on making voting more difficult for residents and called for extended early voting and voting on the Sunday before the election.
The Florida state senate is expected to vote this week on an elections bill that would reinstate early voting, but for less than the 14 days that had long been a part of state practices. The advocacy groups also have called for the state to enact voting on the Sunday before the election, which had been the centerpiece of an effort by churches to get voters to the polls.
"Our goal is to seek a just democracy," said Katherine Culliton-González, the director of voter protection for the Advancement Project, a civil rights organization based in Washington, D.C.
"Under the bill, early voting is not restored to the 14 days that existed before," she said. "It leaves the decisions to the individual supervisors of elections throughout the state. There is no guarantee that early voting would be restored in a uniform way."
The measure would also limit the number of voters that an assistor may help to no more than 10 during any election. The measure would also require a voter to know the person providing assistance before the day he or she goes to the polls.
The organizations said that the restrictions on assistance would make it more difficult for many of the state's Latino and Haitian-American residents, who frequently need help from community-based poll monitors.
The bill, as it now stands, "will also impair community groups, including African-American churches that coordinate "Souls to the Polls" campaigns, whose assistors generally help more than 10 voters per election," the Advancement Group said.
Florida's Republican-controlled legislature and its election officials were widely criticized during last year's election for cutting the early voting period and for a lack of preparation that resulted in long lines for voters. In his State of the Union address, President Obama highlighted the story of Desiline Victor, a 102-year-old Haitian-American woman in Miami who waited for hours to vote in the presidential election.
BET National News - Keep up to date with breaking news stories from around the nation, including headlines from the hip hop and entertainment world. Click here to subscribe to our newsletter. 
(Photo: Joe Raedle/Getty Images)