Kimye's Surrogate Has Officially Been Revealed, And She's A Young Black Woman
Baby #3 is due at the end of January.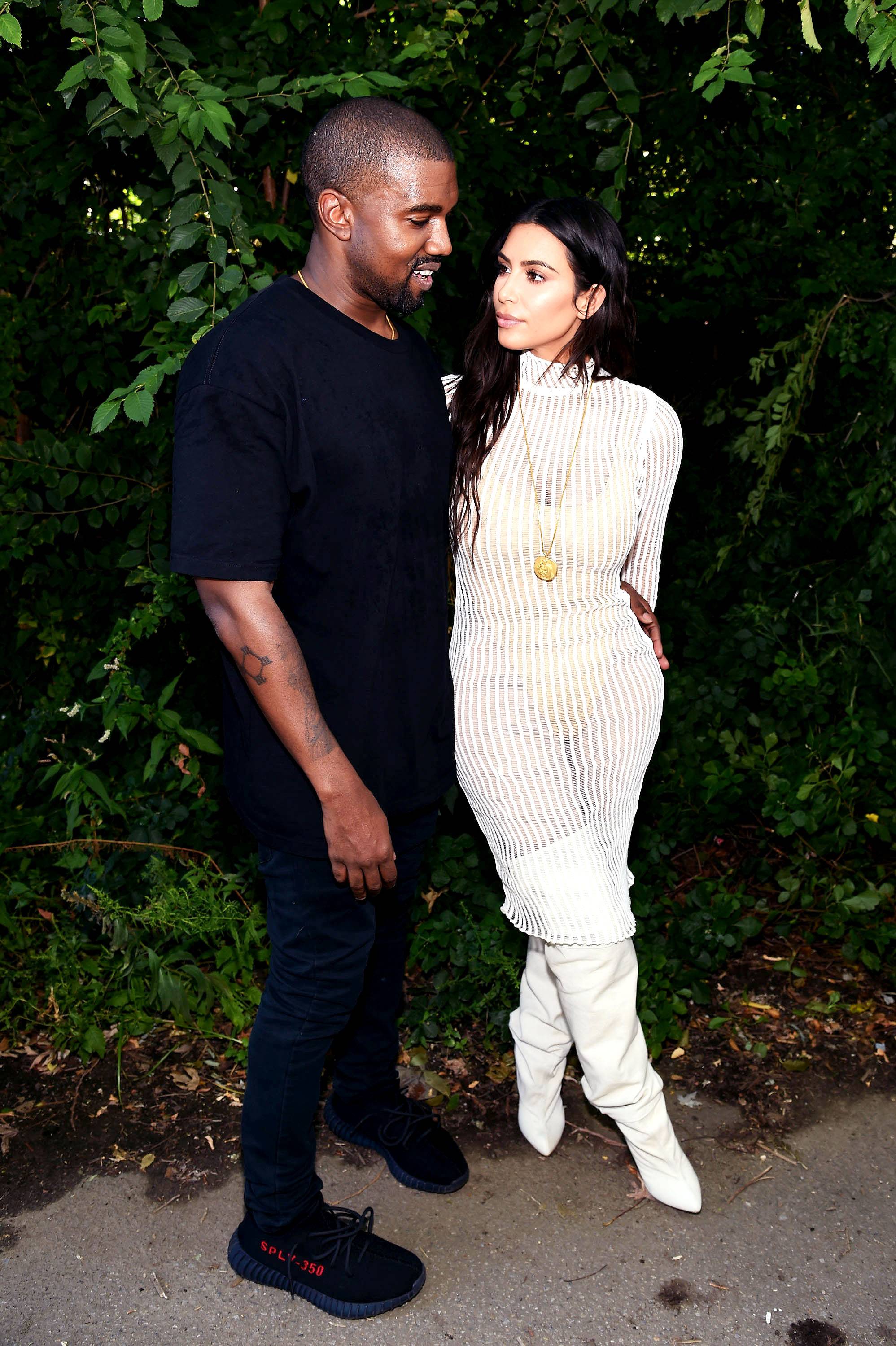 As you may already know, Kim Kardashian-West and Kanye West are expecting their third child together and the baby girl is due in late January of 2018. Although the mompreneur carried her first two children North West, 4, and Saint West, 2, this time she decided to take a different route. The pregnancy will be carried out via surrogate, and according to a new report, she is an African-American woman.
The fact that Kimye decided to go the surrogate route comes as no surprise considering that Kim suffered life-threatening placenta accreta during her first pregnancies. The surrogate is a married college graduate in her twenties who has been married for five years.
The prestigious pair is said to be "over the moon" as they prepare for their new bundle of joy. We first heard news of Kim's decision to go the third party route back in July, due to the complications she faced during her first two pregnancies. According to TMZ, Kimye paid $45,000 for the surrogate to carry their third child.
"The entire family is over the moon. Kim had been looking for a surrogate for months until recently when she found the perfect candidate,' a source told People.

"They want everything to be perfect and for the baby to be extremely healthy," the insider added. "They don't want any complications and Kim is providing an ideal eating regimen and diet so everyone knows what the baby is consuming before it's born."
The couple will allegedly pay the surrogate $45k in 10 monthly installments of $4,500. The initial deposit for this, which the couple will pay the surrogate's agency, is said to be $68,850. Wow!
In the event that the pregnancy produces more than one child, the surrogate will receive an additional $5k per extra child. ($5k extra for twins, $10k extra for triplets and so forth.)
Congratulations Kimye, xoxo.