Ben Crump Calls For Investigation Into The Chicago Public School's Termination Of Black Principals
At least seven Black principals have been fired over the last year.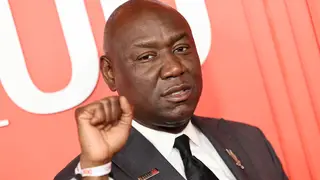 Civil rights attorney Benjamin Crump is calling for an investigation of the Chicago Principals Administrators Association for wrongful terminations of Black principals in the Chicago Public Schools system, CBS Chicago reports. According to Crump, at least seven principals have been fired.
In March, Abdule Muhammad was the principal at Lindblom Math and Science Academy on the city's south side and was fired for undisclosed reasons. Last year, Gerald Morrow was terminated as principal of Dunbar Vocational Career Academy after another investigation that CPS declined to discuss. Kimberly Gibson, who was the principal of the Lakeview school where she led efforts to rename the school after Harriet Tubman, was also dismissed and reassigned to the student safety department.
At a news conference on Thursday (July 6), Crump along with several community groups demanded that an investigation be conducted into how Black school principals are disciplined.
"And people of goodwill all over Chicago and all over America have been calling me saying 'thank you for standing up for our Black educators.' I mean, they are the unsung heroes, every day," Crump said in a statement.
"We have to look at our whole education system and see where else they are attacking our children because now more than ever, we have to speak up for our children's future," Crump added.
Troy LaRaviere, of the Chicago Principals' Association, condemned the school district for its alleged racist practices.
"A report that CPS tried hard not to release, that exposes the core of the racist system that smears, defames and persecutes principals for having the audacity to hold the system accountable for serving Black students," LaRaviere said.
In response to the allegations, CPS issued a statement about their protocols regarding the dismissal of principals.
"The District has comprehensive procedures in place to thoroughly investigate allegations of staff misconduct, ensuring our employees are afforded proper due process, and make fair employment decisions," the statement read. Such investigations take time and preclude us from providing ongoing and detailed updates."
During the news conference, a physical altercation broke out between a man on the sidewalk and some of the participants of the news conference.
It has not been disclosed what caused the altercation.